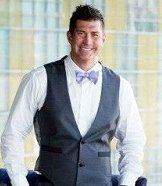 Denver, CO (PRWEB) May 28, 2014
Denver Mortgage Broker Jason M. Ruedy, believes the State of Colorado is currently on track to set continued real estate records for the duration of 2014.
March 2014 statistics recently published by Core Logic's Home Price Index Report show that rising home prices in the Denver-area are setting records that have only been achieved in a few other areas in the United States.
According to the report by Core Logic, Inc., a North American corporation providing financial, property and consumer information, analytics and business intelligence, Colorado, the District of Columbia, North Dakota, South Dakota, Texas, and Wyoming in March have all surpassed previous home price peaks.
"The continued rise in home values in Colorado is very positive for homeowners and indicates that the housing market in Colorado is, and will continue to be, very strong. But interestingly enough, there is a lack of available real estate for sale in many areas within the Denver Metropolitan vicinity. This has resulted in rising values and prices, but it has also caused potential homebuyers to become very frustrated if they want to buy homes but can't always find what they want in their desired neighborhood." - Jason Ruedy, The Home Loan Arranger
Mr. Ruedy also agrees with a May 4, 2014 article published on InsideRealEstateNews.com, a local resource that provides insightful analysis on Denver's dynamic real estate industry. The article, "Colorado Home Prices at Record Levels" states: Colorado's housing market is coming back and Colorado's performance is something to cheer.
The Home Loan Arranger has seen his business grow and expand, partly as a result of rising home prices in the State of Colorado. His continued success in the Colorado real estate market has encouraged Mr. Ruedy to expand his mortgage business to the State of Pennsylvania and will eventually allow him to broaden his reach into additional states as well.
"My advice to anyone interested in purchasing a home in the Denver area or anywhere in Colorado is to be keenly aware of what you are up against when attempting to purchase a home in this region. The housing market is strong and many home buyers are making cash offers. If you need a mortgage in order to purchase a home, you should get your financing in order well before you start looking for a home. I'm here to help you find the best loan possible - with the lowest possible interest rate and fees." - Jason M. Ruedy, The Home Loan Arranger
About The Home Loan Arranger:
Mr. Jason M. Ruedy, also known as The Home Loan Arranger, has 20+ years experience in the mortgage business. His company was built around the crucial principles of hard work, discipline, and determination. The Home Loan Arranger evaluates client applications quickly and efficiently and structures loans with the best possible terms. Mr. Ruedy is successful in achieving loan closings for clients while meeting their highest expectations. Jason M. Ruedy is ranked #2 in the state of Colorado by Scotsman Guide, which is the top leading resource for mortgage originators.
For media inquiries, please contact Mr. Jason M. Ruedy, "The Home Loan Arranger":
The Home Loan Arranger
512 Cook St #100
Denver, CO USA
Phone: (303) 862-4742
Toll Free: (877) 938-7501
http://www.thehomeloanarranger.com/