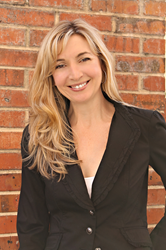 There's one major roadblock standing between most people and sales success... we're about to remove it forever!
San Jose, CA (PRWEB) June 03, 2014
The word "no" is something that professional sellers are taught to avoid at all costs. And yet this avoidance of "no" can lead to endless continuances instead of true breakthroughs with buyers. CONNECT! Online Radio Show for Professional Sellers is here to help you make that breakthrough!
This Saturday at 9:00 am, People First Productivity Solutions will sponsor a 1-hour interview with Andrea Waltz, co-author of "Go For No!" Waltz is has made it her mission to liberate people from fear of failure and rejection, and promises to help listeners transform their mindset towards "no." Proven time and again, the philosophies Waltz will share with listeners have created amazing results for businesses and individuals.
Your program host, Deb Calvert, will conduct the interview with Waltz, incorporating questions submitted beforehand and live by listeners. The CONNECT! Online Radio Show for Selling Professionals is dedicated to helping sellers connect with buyers so they can cut out continuances, put an end to pending and stop stalling out.
To submit questions for Waltz and Calvert before the live broadcast, send an e-mail to deb.calvert(at)peoplefirstps(dot)com. To join the live broadcast where listeners can submit live-time chat questions or call in to appear live on air, go to the show's website.
An archived version of this program will be available after it airs at the iTunes Store CONNECT1 or at the website listed above.
CONNECT! Online Radio for Selling Professionals is sponsored by P eople First Productivity Solutions, a sales training firm dedicated to building organizational strength by putting people first. Deb Calvert, founder and president of PFPS, formed the CONNECT! Community to support sellers at all stages of their selling careers.