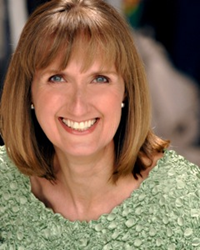 San Jose, CA (PRWEB) June 10, 2014
This week on CONNECT! Online Radio Show for Professional Sellers, host Deb Calvert will be conducting an interview with one of the most influential leaders in sales, Kendra Lee! THE leading expert in prospect attraction and a best-selling author, Lee will discuss her book "The Sales Magnet: how to Get More Customers without Cold Calling" and clue listeners in to the step-by-step approach to circumventing cold calling and getting the prospects to come to you.
Prospecting is an issue that many sellers grapple with, and this interview will address some of the frustrations and trials of this essential part of selling. Lee will give sellers clarity and control, and will show them the way to becoming "sales magnets."
Kendra Lee is one of the most influential experts in the sales world. A Top Sales World Top 50 Sales & Marketing Influencer and repeat winner of the IBM Golden Circle award, Lee has worked with many Fortune 500 companies and appeared in numerous publications and blogs. Her stellar track-record in results and international expertise make her one CONNECT! Online Radio Show guest you don't want to miss.
Lee will be interviewed by the show host, Deb Calvert, president of People First Productivity Solutions. This is a pre-taped interview, airing first at 9:00 a.m. pacific time on Saturday, June 14. The interview will also be available for download in the iTunes CONNECT1 store or from the CONNECT!Radio archives.
CONNECT! Online Radio for Selling Professionals is a weekly resource featuring the world's foremost experts and authorizes on sales. The show focuses on helping sellers form and sustain connections with their buyers. It's the program that teaches sellers how to put an end to pending, cut out continuances and stop stalling out in sales.