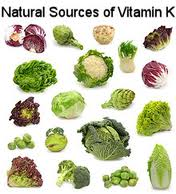 Vitamin K @ EurekaMag.com
Mannheim, Germany (PRWEB) May 20, 2014
EurekaMag.com has published 7,270 articles on the importance of Vitamin K which includes the two natural vitamin K1 and vitamin K2. The site's research category covers all of these articles showcasing how vitamin K allows proteins to bind calcium ions and thereby preventing or treating osteoporosis. More specifically, the Life, Earth & Health Sciences Research Section 28 demonstrates how vitamin K can prevent bone loss and/or fractures.
The Life, Earth & Health Sciences Research Chapter 27852 presents a subset of the current total of over 7,270 references and abstracts on vitamin K1 which naturally occurs primarily in leafy green vegetables where it is involved in photosynthesis. This plant-derived vitamin is active in humans in activating production of blood-clotting proteins. The chapter includes articles on Vitamin K and bone cell protein synthesis in cell culture, Vitamin K deficiency in the elderly, Vitamin K pharmaco kinetics response in young and elderly patients, Vitamin K stimulation of ceramide synthesis in bacteroides melaninogenicus, Vitamin K requirement of man, Vitamin K requirement in hereditary resistance to oral anti coagulants, Vitamin K dependent factors and liver cirrhosis, and on Vitamin K deficiency in apparently healthy children.
The most important and, consequently, most read articles on vitamin K at EurekaMag.com include references about the effect of food composition on vitamin K absorption in human volunteers, Physiological role of vitamin K in fish, reversal of Vitamin K Antagonist VKA effect in patients with severe bleeding, prevalence of vitamin K deficiency in cystic fibrosis, and on pharmacological studies of synthetic vitamin K.
Established in 1998, EurekaMag.com is a publisher of references in biology, in the applied life sciences agriculture, horticulture and forestry, in the earth sciences, in the environmental sciences, and in the medical and health sciences. The site currently contains a total of 36.9 million bibliographic references and 20.8 million abstracts from as early as 1703.
The site also features expert literature searches on user-requested biological, geographical and health subjects, a mobile version for smartphones and frequently updated accounts at Twitter, Facebook, LinkedIn and Google+.