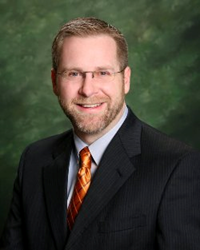 His experience is exactly what we need to expand our presence and grow our business in the United States
(PRWEB) May 19, 2014
GraphicMail has consistently remained one of the top email service providers and as such continues to attract leaders of industry: men and women who are passionate about digital marketing communications and are on top of their game.
One such new addition to the team is Charles Chadwick, GraphicMail USA's business developer. Charles will run the show of US operations, sales, marketing and will oversee business development for the United States, the business' premier market.
The company's US operations could not be in better hands thanks to Charles' impressive list of credentials. With over 15 years of managing experience in sales, marketing and business development for companies such as Infogroup and West Corporation, Charles knows what GraphicMail needs and how to get it.
After a recent visit to the company's headquarters in South Africa, Charles sees great potential for growth in the business and believes that through a combination of hard work, great service and his skill-set, he will be able to take the email service provider to a new level.
"Everyone that I've met shared the same visions I have, both while making my decision to uproot my family and take on this new challenge to even after I joined and made the trip to South Africa. It's truly an experienced and innovative team that contribute to the same goal of helping businesses grow," says Charles.
Charles plans on building a relationship with clients and taking them to unprecedented levels of digital marketing. By educating them on how to get the most out of their marketing campaigns, he intends to increase their client retention and wallet share - something that he is looking forward to most.
Growth, success and business are personal passions of Charles.
"Business affects lives directly on so many levels. I mean there are individual lives at stake..the owners, the employees, families of those individuals and the consumers they do business with. So when you're able to be a part of this, it drives you to want to do it more and more."
GraphicMail is seeking to expand the brand's presence and grow the business in the United States. GraphicMail's CEO, Nick Eckert, has utmost confidence in Charles, "We hired Charles Chadwick as US Country Manager because of his experience in building sales and support teams and his experience in selling email marketing solutions to small businesses in the United States. His experience is exactly what we need to expand our presence and grow our business in the United States."
In addition to the United States of America, the company has country partners in over 25 different countries from Mexico to Australia making it a stalwart global brand.
GraphicMail welcomes Charles to the team and is honored to have him on board for the ride.