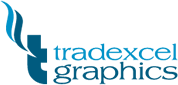 We are very pleased to offer clients around the world our image manipulation services...
New York, NY (PRWEB) May 20, 2014
Tradexcel Graphics Limited offers state of the art photo manipulation services to businesses both large and small. These new services are used to enhance images, create a desired effect and can save companies both time and money when compared to reshoots.
Photo manipulation services are one of the most commonly outsourced tasks in the global marketplace. Touch-ups, effects masking, rasterizing, and prepping for web production all require extensive knowledge and training as well as intensive computer processing to accomplish properly. Outside agencies, like Tradexcel Graphics, are able to produce and provide exceptional work at a lower rate and with significantly shortened turnaround times.
Tradexcel Graphics knows how important visual appeal is when you are presenting headshots, special presentations or portfolios. The imagery seen on digital brochures, catalogs and advertisements needs to make a positive impression on those who see it. Photographs should be manipulated in such a way that they are able to send the desired message to the targeted audience.
The creative and highly trained professionals at Tradexcel Graphics work directly with their customers in order to accurately display their vision. Their image manipulation professionals have the training and the innovation necessary to complete any size project while still exceeding their customer's expectations.
"We understand that our clients don't just want an image to be changed. We know that they are looking for photo manipulation services that will creatively enhance imagery in such a way that it leaves a positive and lasting impression on those who view it." said Rashed Al Mamoon, COO & CTO at Tradexcel Graphics. "We are very pleased to offer clients around the world our image manipulation services."
Photo manipulation saves both time and money when compared to reshooting. Photo manipulation services offered by Tradexcel Graphics include eye color alteration and red eye removal, placement of watermark logos, conversion of images into sketches, cartoons or paintings, cropping and enlargements, addition of missing objects and background replacement. All photo manipulation services provided by Tradexcel Graphics utilize the latest Photoshop techniques to ensure that their clients receive superior photo manipulation services in a timely manner.
For businesses that are not sure if photo manipulation is right for them, Tradexcel Graphics Limited offers potential clients a free image editing trial. To take advantage of this free trial offer, please visit their website at http://www.tradexcelgraphics.com.
About Tradexcel Graphics Limited
Tradexcel Graphics Limited provides top quality photo manipulation services for newspapers, magazines, advertising agencies and printing and publishing companies around the world. Tradexcel Graphics works with companies both big and small, supporting their large scale image editing and graphic design needs. Tradexcel Graphics offers top quality work and a fast turnaround time at a fraction of the cost. For more information about Tradexcel Graphics Limited and their photo manipulation capabilities, please visit their user friendly website at http://www.tradexcelgraphics.com.