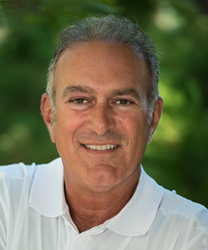 "It's an honor to be recognized by our employees as one of the top mortgage companies to work for."
(PRWEB) May 20, 2014
Inlanta Mortgage, Wisconsin's largest independent mortgage lender, is pleased to announce it was named as one of Mortgage Executive Magazine's "50 Best Companies to Work For."
To pick the "50 Best Companies to Work For," Mortgage Executive Magazine conducted an extensive survey of loan officers. More than 160 mortgage companies and banks participated in the survey and more than 8,000 loan officers were surveyed. The survey asked loan officers to rate their mortgage company on several key areas including company culture, loan processing, underwriting, compensation, management, marketing and technology.
"It's an honor to be recognized by our employees as one of the top mortgage companies to work for," President Nicholas DelTorto said. "We've got some very talented people, and Inlanta wouldn't be where it is today without them. A strong commitment to ethics and a sales focused support platform encourage our employees to work collaboratively for our long term success. We have several loan officers and managers that have been with Inlanta for more than ten years – some for almost twenty, which is extremely rare in this industry."
In addition to being one of the best mortgage companies to work for, Inlanta was also recognized as one of the "Top 100 Mortgage Banking Companies in 2013" by Mortgage Executive Magazine. The magazine ranks mortgage companies in America based on their yearly mortgage loan volume and seeks to celebrate and recognize the dedication and hard work that mortgage originators, managers and executives put into building their business and serving their clients.
Inlanta Mortgage executives, branch managers and loan officers will celebrate Inlanta's achievements at the Mortgage Executive Mastermind Summit 2014 event in Las Vegas in June. Inlanta President Nicholas DelTorto will be among several key mortgage industry executives on an Executive Panel on June 4th. More information on the Mastermind Summit, of which Inlanta is a sponsor, is available at http://www.mastermindsummit.com.
About Inlanta Mortgage
Headquartered in Brookfield, Wis., Inlanta Mortgage was established in 1993. The company has grown to 31 branches in 16 states and over 200 employees. Inlanta Mortgage offers Fannie Mae/Freddie Mac agency products, as well as a full suite of jumbo and portfolio programs. The company is an agency approved lender for Freddie Mac and Fannie Mae, FHA/VA, FHA 203K and USDA. Inlanta Mortgage also offers numerous state bond agency programs.
Inlanta Mortgage was named a Top Workplace in 2012, has been listed on Mortgage Technology's Top 25 Tech Savvy Lenders List in 2010, 2011 and 2012, Milwaukee Business Journal's "Top 25 Largest Milwaukee-Area Mortgage Banking Companies," and Mortgage Executive Magazine's "Top 100 Mortgage Companies in America" in 2011 and 2012 and 2013. Inlanta was also been recognized as a Top Mortgage Lender by Scotsman Guide in 2012.
The company's platform supports high producing professional partner offices with the latest technology and product menu focused on unsurpassed service and quality to both the consumers and employees. Inlanta takes pride in the highest level of honesty, integrity and ethics in all its business dealings. It is a member of numerous state Mortgage Bankers Associations and Lenders One, the largest cooperative of mortgage bankers in the nation. Inlanta is an accredited member of the Better Business Bureau with an A+ rating. For more information branch partnerships with Inlanta Mortgage, please call our Business Development team at 262-439-4260, email partners(at)inlanta(dot)com or visit the company's websites at http://www.inlanta.com or http://www.inlantapartners.com.