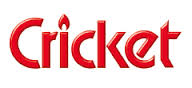 (PRWEB) May 20, 2014
Swedish Match Lights USA, a unit of the Lights International Division of Swedish Match AB, headquartered in Stockholm, Sweden, today announced the introduction of a new product line of safety matches, including Cricket Safety Matches, Cricket Household Safety Matches and Cricket Long Lights Safety Matches. Known for its quality Cricket lighters and Cricket 5-Minute Firestarter, the launch of the line of safety matches underscores the Swedish Match commitment to expanding its popular line within the U.S. Consumers can now rely on Cricket Safety Matches to light fireplaces, candles, and more, or for outdoor activities like camping and barbequing.
The Cricket name is known internationally for its high quality and safety standards. Developed with personal and environmental safety foremost in mind, the entire line of matches strike only on the box and are made of FSC® certified wood and other controlled sources. Cricket has taken active measures to reduce the environmental impact of all its operations, including the selection of materials used in the creation of new products.

Safety Matches are ideal for everyday use in the home. At over 1.5 inches, they are portable and are great for lighting candles, lanterns, and more, even during household emergencies, such as lighting a gas range if the igniter is broken. Strike on box means consumers can have a sense of security with the matches in their homes.
Household Safety Matches are larger in size, about 2 inches, giving consumers the added benefit of being able to safely light candles, lanterns, ovens, and more without worry.
Long Light Safety Matches are the longest of the Safety Match line. At over 3.5 inches, they are ideal for hard-to-reach places, such as fireplaces, jar candles, campfires and barbeques. With a longer burn time than typical safety matches, they are easy to use and provide consumers peace of mind.
Cricket products are used every day by nearly 200 million consumers throughout 140 countries. For more information about the Cricket brand, please visit the website at http://www.cricketusa.net, Cricket's Facebook page at http://facebook.com/CricketLighters or Cricket's Twitter page at https://twitter.com/CricketLighters. Swedish Match AB, one of the world's largest manufacturers and distributors of matches, lighters, and fire-related products, is listed on NASDAQ OMX Stockholm (SWMA).
FSC license code: FSC® – C037294
Media Contact Information:
Swedish Match Lights USA
Matter Communications
Caroline Greene
Cricket(at)matternow(dot)com
401-432-6534