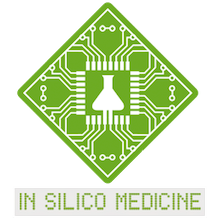 "We are extremely excited to welcome Insilico Medicine as an ETC portfolio company. Their amazing research in productive longevity promises to change the future for all of us; they are a great addition to ETC and the City of Baltimore."
Baltimore, MD (PRWEB) May 20, 2014
InSilico Medicine, Inc, the aging and longevity bioinformatics and drug discovery company, today announced the opening of its office in Baltimore within the Emerging Technology Centers (ETC) at Johns Hopkins University Eastern Campus.
InSilico Medicine, Inc is a Baltimore-based bioinformatics and drug discovery company specializing in cancer, aging research and personalized medicine in age-related diseases. The company developed methods and software tools to predict the effectiveness of the various targeted drugs in oncology and extrapolated these methods to evaluate the possible geroprotective properties of the many drugs with known molecular targets. The mission of InSilico Medicine is to find working solutions to treat, cure and prevent age-related diseases and aging itself through excellence in knowledge management, machine learning and bioinformatics, relentless pursuit for new drug, omics and clinical outcomes data, development of reliable in silico drug screening methods, novel validation approaches and strong international partnerships in personalized medicine.
"The state of the whole area of biomedical sciences today resembles that of the dawn of the personal computing in the 80's or Internet in the 90's. And as some of the discoveries transition from the laboratory into clinical practice and mainstream use, Baltimore may eclipse Silicon Valley. Baltimore is one of the few rapidly regenerating and developing cities with highly qualified labor and cost-effective infrastructure and we are proud to join this thriving community. ETC allows the innovative companies to develop within the Johns Hopkins ecosystem and move fast into the emerging areas of science and technology while absorbing the culture of excellence," said Alex Zhavoronkov, PhD, CEO of InSilico Medicine, Inc.
To participate in the rapidly growing science and technology hub in Baltimore and to take advantage of the innovation-friendly environment developed by the community of the top industry captains, InSilico Medicine selected the Emerging Technology Centers at Johns Hopkins Eastern Campus as the optimal location for its research and development operations. This location provides access to thousands of highly educated bioinformatics professionals and interns to work on the highly-ambitious high-impact projects.
"We are extremely excited to welcome Insilico Medicine as an ETC portfolio company," said Deborah Tillett, ETC's President. "Their amazing research in productive longevity promises to change the future for all of us; they are a great addition to ETC and the City," she concluded.
"Proximity to the major academic institutions like the Johns Hopkins University, Johns Hopkins Medicine, National Institute on Aging and University of Maryland will allow us to hire the recent graduates and interns as well as collaborate with some of the world's most advanced geneticists, bioinformaticians and computer scientists. We aim to be a driver of change in medicine embracing the concept of productive longevity and shifting the paradigms from treatment to personalized prevention. Our approach to evaluating the ability of drugs to slow down the age-related processes and possibly repair the accumulated damage is unique and we would be very proud if it becomes one of the many breakthroughs originating from this Mecca of biomedicine", said Qingsong Zhu, PhD, COO of InSilico Medicine, Inc.
"Many things are aligned in Baltimore to propel innovative start-up companies in healthcare. Access to world-class researchers and talent in biomedicine, technology and healthcare here in Maryland is unparalleled. If you couple that intellectual asset with a growing entrepreneurial base, a robust investment community, and the active involvement of large prominent institutions like the Johns Hopkins University, Johns Hopkins Medicine, BioHealth Innovation, and Northrop Grumman, as seen in the recent successful launch of DreamIT Health Baltimore, Baltimore's first health accelerator, you start to see the initial sparks to what will undoubtedly lead to an explosion of innovations. We already see those sparks developing rapidly and InSilico Medicine is a testament to the growing prominence of Baltimore for innovative international companies. Its aim of combating cancer and aging through the use of genomics and novel bioinformatics comes at a very exciting and opportune time," states Benjamin Seo, a Partner at emocha Mobile Health Inc. – a company, spun-out of technology developed at Johns Hopkins, offering a mobile health platform for remote patient management on a global scale.