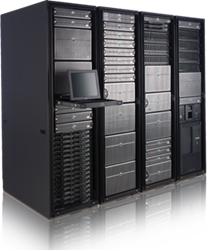 Los Angeles, CA (PRWEB) May 19, 2014
Los Angeles cross country movers may want to watch out for some new competition, as 24-7 Van Lines are greatly enhancing their IT and server relocation services in order to reach a new piece of the market. According to focus groups engaged over the last few months, customers are most stressed when they are forced to close the doors of their business for unexpected periods of time. Most cannot afford to shut down, even for a short duration.
A spokesperson for 24-7 Van Lines provided a few details on the new services. "We've known for a long time that additional IT and server relocation services were needed, but the technology that would allow us to keep those servers online for the duration of a move simply wasn't commercially available yet. With the ease of creating new mobile hotspots, we're able to keep servers online even while in transit, and we're confident that this will be the most popular new service that we've introduced in years."
Due to the scope of the new services, and the requirement that they be available around the clock, the company expects to renew its hiring and training process in the coming months. 24-7 Van Lines will also offer new and updated equipment options for businesses that would like to start at their new location with the finest next generation modifications available today.
Before, 24-7 Van Lines were forced to turn away certain potential clients due to service limitations, and so were competing Los Angeles cross country movers. First and foremost of those turned away were the politically inclined. Because of these new options, those embarking on a run for office will be able to create a mobile headquarters, thereby being able to organize, finance, and run the campaign from any location in the country.
New insurance options will also be available based on the size and volume of information processing needed from the client. Larger businesses will of course have the option of choosing more substantial insurance options in the unlikely case of accident. Also becoming available are new commercial and residential storage capsules that can be attached and hauled using privately owned vehicles. These will also have optional climate control or mobile hot spots.
Before the new IT and server relocation options are made available, more details on the scope of the changes will be available at: http://247vanlines.com/.
Press Contact
Mark Tanning
24-7 Van Lines
(877) 549-2077