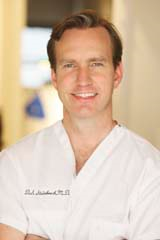 New York, NY (PRWEB) May 21, 2014
Dr. Douglas S. Steinbrech is excited to have been recently featured in an article for the New York Times' style section, entitled 'The Time of the Tummy'. The piece highlights a growing trend in Hollywood to show a sneak peek of the abdomen on the red carpet. With the pressure to look their best and be fashionable in a sexy bare midriff, many women feel a renewed pressure to have a flat, sculpted waistline.
There are various ways woman go about achieving a contoured stomach. Some zero in on cutting calories and spending long hours at the gym. Another option gaining popularity with women is to visit their trusted plastic surgeon for an abdominoplasty, also known as a tummy tuck. Dr. Steinbrech tells the Times that not a day passes without at least one patient bringing in a photo of a celebrity's abs as her inspiration.
Christina, a 29-year-old patient from Manhattan, recently came in for Dr. Steinbrech's assistance after struggling to regain her pre-pregnancy body. After her procedure, Christina explained how excited she was with the results, "I wanted to be able to wear showy things and couldn't, but now my abs are smooth and tight. I went out and bought seven crops that I love wearing since the (tummy) tuck." Her response is exactly what Dr. Steinbrech hopes to hear with every patient.
Well known for providing procedures to rejuvenate the body, Dr. Steinbrech has been featured in multiple articles and journals as well as recurring television spots on the View and 20/20. An alumnus of the prestigious New York University, Dr. Steinbrech is Board Certified by the American Board of Plastic Surgery. Specializing in minimally invasive aesthetics, Dr. Steinbrech has been proudly serving the New York area for over ten years.
For additional information on Dr. Steinbrech's interview with the New York Times, or to schedule a appointment, contact his Manhattan office at 212.750.0070. Patients traveling from outside the New York area are encouraged to request any assistance needed with lodging and transportation arrangements. Dr. Steinbrech's state-of-the-art office is conveniently located only 20 minutes from JFK Airport.
Contact:
Dr. Douglas S. Steinbrech, MD FACS
60 East 56th Street
Suite 3A
New York, New York 10022
212-750-0070
http://www.drsteinbrech.com