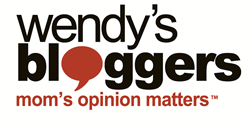 No more screaming while trying to brush my daughter's knotted tangled hair in time to get her to school in the morning!
New York, N.Y. (PRWEB) May 20, 2014
Thick hair that takes forever to dry, frizzy hard-to-manage hair, and curly tangled tresses that defy combing were the chief complaints and the reasons why 35 Mommy Bloggers and their daughters were selected to participate in "The Wet Brush Mom & Me Review & Giveaway."
"When I was asked to organize a Mommy Blogger campaign for The Wet Brush, the healthy detangling hairbrush, I wanted to make sure the participants had the kind of hair that really would put it to the test," said Wendy Hirschhorn, CEO of Wendy's Bloggers, the bridge for brands that want to connect with influential Mom Bloggers.
Hirschhorn devised an unbranded hair care survey she sent to the Mom Bloggers in her network who had daughters between the ages of 3 and 17 years. "The Mom Bloggers didn't know what kind of product they'd be reviewing, but they all provided reliable information about their hair and their daughters' hair," said Hirschhorn.
Once the Mom Bloggers were vetted, they each received four colorful Wet Brushes models: Classic; Paddle; Squirt; and Wet Pop. Before the Wet Brush Reviews & Giveaways were even posted, Hirschhorn received emails with enthusiastic feedback from the bloggers.
"No more screaming while trying to brush my daughter's knotted tangled hair in time to get her to school in the morning," wrote Nicole Henke, Mom Blogger and owner of Bless Their Hearts Mom. "Now she can't WAIT me for me to brush her hair and be totally finished in five minutes."
Mom Blogger Erica Chao, owner of Mama's Mission, loved that the brushes came in different colors. "Now my girls can pick their own favorites, no fighting over which brush belongs to who," Chao wrote.
"It's gratifying to read that The Wet Brush can make every day a good hair day, particularly when it comes from Mom Bloggers who can honestly attest to daily hair brushing battles with their kids," said Jeff Rosenzweig, CEO and founder of The Wet Brush. "Millions of Moms who read those reviews will relate to that!"
The Wet Brush Mom & Me Reviews & Giveaways all include a code for free shipping on Wet Brush orders through June 8, 2014. Giveaway winners will each receive an assortment of Wet Brushes with a suggested retail price of $56.
# # #
About Wendy's Bloggers
Wendy's Bloggers is a bridge for brands to create valuable relationships with influential Mommy Bloggers and their followers. It was founded by Wendy Hirschhorn, a senior publicist with 25 years of experience, who has worked with national and global companies including, Balance Bar, Boehringer Ingelheim, Dr Pepper, Ernst & Young, LesserEvil Snack Co, Louis Vuitton, Pfizer, Pier 1 Imports, Sam Adams Beer, Snapple and Verve Music Group. For more information, visit wendysbloggers.com or contact Wendy at 212-826-8790 or wendy@wendysbloggers.com.
About The Wet Brush
The Wet Brush has become the number one selling and fastest growing hairbrush in the USA. With its roots firmly established in the professional salon and beauty business, the Wet Brush now has a consumer offering. The Wet Brush is available in various sizes, colors and patterns to make brushing hair personalized, healthy and fun. The Wet Brush's famous IntelliFlex bristles enable protective and pain-free detangling and have proved the brand to be a leader in the hair care industry. Well-established national retailers like Target, Bed Bath & Beyond and Ulta are already having tremendous success selling the Wet Brush products. For more information on the Wet Brush, please visit thewetbrush.com.