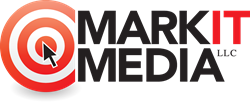 Scottsdale, Arizona (PRWEB) May 19, 2014
Markit Media unveils a new website which makes it easier than ever for customers to shop for hundreds of thousands of promotional products that can be branded with company logos. The robust search engine powers the top retail sites and connects customers to the perfect products for their promotions.
The new website allows customers to plan for special events with marketing packages and promotional products with unique branding and design. Promotional products, promotional merchandise and promotional gifts are products that are generally branded and used in marketing and communication programs. These items are given away to promote a company or event, reward employees, add value, and support public relations efforts to gain brand awareness. For corporate communications, promotional products are commonly used at trade shows and events, to support new product launches, and to incentivize employees. Promotional products can also be used for political campaigns to garner awareness, for non-profit organizations to promote their cause, to promote certain events that raise money for a cause, for weddings, holiday gifts, fitness fairs, real estate programs, restaurant/bar openings and more.
Almost anything can be branded with a company's name or logo and used for promotion. Common items that are now offered through Markit Media include light up novelties and LED glow products, travel mugs/cups, lanyards, bracelets, pens, USB flash drives, keychains, bumper stickers, mouse pads, caps, t-shirts, bottles, wristbands and cleaners.
"Sharper product images, easy-to-view product details and the ability to preview logos on products are some of the exciting features customers will enjoy on the new site", says Steve Conn, owner at Markit Media. Some other additions to http://www.markitmedia.espwebsite.com include:

Promotional products spotlights: Highlights specific popular products for customers.
Industry news: Educates customers on hot trends in promotional products.
Videos: Allows customers to see how products can be used for promotions.
Social media links: Shares product ideas with friends and colleagues.
Interactive Google Map: Shows customers Markit Media's store location.
About Markit Media
Markit Media is a full service digital marketing, public relations, print house, and design firm located in Scottsdale, Arizona. Founded in 2009, Markit Media helps businesses grow by cultivating awareness and providing custom business development in Arizona and across the country. For additional information about Markit Media please visit http://www.markitmedia.com or call 480.245.4287.
###