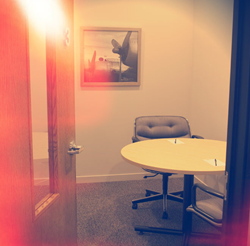 Los Angeles, CA (PRWEB) May 19, 2014
The Commercial Movers are adapting some recently announced technologies in order to better address employee concerns that related to the problems which most often arise on the road. The ultimate goal is to avoid any and all accidents no matter how minor, and to create one of the best business moving services available. This protects employees, client inventories, and helps to avoid insurance claims.
Tom Pinkus, a company spokesperson, explains why the company decided to make the improvements. "Over the past few months, The Commercial Movers have made it known that we would like to use crowd-sourcing in order to improve the way communities function and what they accomplish. Obviously, if we take employee and client concerns very seriously. We like to hear ideas, and we don't care where they come from. We think these improvements are justified, smart, and necessary, and we thank the employees who voted for their addition."
The improvements are being developed at facilities in the south in order to ensure that the technology functions properly in different environments with varying weather conditions, but the changes should ultimately make ice and snow less of a problem. The new windshield wipers are designed to lift from the glass, strike it repeatedly to eliminate ice from both the windshield and wipers, and then continue wiping snow aside. Ice on the glass will be broken up more easily after being partially melted by the heated windshield.
These new developments come in addition to the other recently announced technologies which use a lighted display to ensure that drivers are aware of road boundaries during harsh weather conditions or night. The computer automatically alerts drivers when they have veered outside these boundaries. It also reduces glare in sunlight or, when it detects rainfall, activates the wipers automatically. During periods of snow, the windshield will automatically increase its temperature slightly in order to ensure ice does not form. These technological advancements allow the driver to better focus on the road and destination without having to be overly concerned about vision reducing weather conditions.
Visit our website at http://thecommercialmovers.com/ in order to find more information on the moving company. The Commercial Movers offer some of the highest rated business moving services in the industry, and employees are aptitude tested and vigorously trained in order to ensure continued customer satisfaction. The regularly updated blog provides details on upcoming events and helpful hints about how to make sure the moving process runs as smoothly and efficiently as possible.
Press Contact
Tom Pinkus
The Commercial Movers
(424) 238-2070