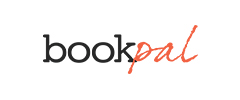 BookPal works with school districts to meet budget requirements as part of the company's dedication to promoting literacy and providing affordable books to students across the nation.
Irvine, CA (PRWEB) May 29, 2014
BookPal continues to expand its services to meet the needs of educational institutions, offering an enormous selection of novels, textbooks, reference books, and children's books in bulk. As educational sales continue to grow, BookPal has become a valuable resource for educators, serving customers in all 50 states. The company provides the best prices on classroom book sets. The BookPal Bookshelf features handpicked selections under the Literacy & Education category, with books tailored to each reading level as well as Newberry Medal and Caldecott Medal Winners. These selections feature top picks and education bestsellers, including such literary classics as The Great Gatsby, To Kill a Mockingbird, Pride and Prejudice, Of Mice and Men, and Lord of the Flies. In addition, BookPal will soon offer eBooks in bulk, with many bestselling titles available for distribution across a range of reading devices.
BookPal is also proud to announce the Summer 2014 launch of their "Summer of Literacy" program. Each week BookPal will give away a class set of 25 books to an eligible educational institution to further support literacy efforts. Throughout the year, the BookPal Sales Team works with school districts to meet budget requirements as part of the company's dedication to providing affordable books to students across the nation. The BookPal catalogue features a large collection of Bargain Books under $2 per copy to help teachers on a budget. These highly discounted books are perfect titles to introduce to classrooms and school libraries. As wholesale book distributors, BookPal is equipped to handle a range of orders, from small class sets of novels to thousands of copies of a book for The First Year Reading Program.
BookPal also offers comprehensive services to make the ordering process easy for all its clients. The unique advantages that BookPal provides include no-obligation price quotes, tiered pricing, expedited shipping arrangements, customized book printing, and more. The Sales Team consistently receives high ratings on customer reviews, thanks in large part to the company's commitment to customer service and accessibility. Customers can speak directly to an experienced Sales Representative over the phone or via email. The friendly and knowledgeable team can answer any questions and assist with the ordering process.
BookPal, LLC was founded in 2005 in Irvine, California. From the very beginning, BookPal's vision was to make bulk book purchasing as easy as possible for corporations and educational institutions. With a catalog of more than three million titles, the company serves business and institutional markets throughout the United States. BookPal has been recognized as one of Inc Magazine's fastest growing companies for the past two years in a row. A 2014 Webby Award honoree, BookPal' strives to bring consumer-like experience to B2B ecommerce.