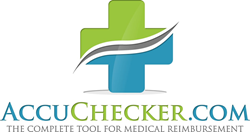 Miami, FL (PRWEB) May 28, 2014
The HPP Management Group, developer of the AccuChecker Product Line, is proud to introduce their expanded product lines and newly designed website, http://www.accuchecker.com. The new website and product lines address the changes that are taking place in the healthcare industry. The next three to five years will impact physicians financially. Physicians will have to adapt to this new way of life and re-structure the format of their medical practices. Technology and Pay-for-Performance are accelerating the process.
HPP presents ICD-10-CM, which can also work as ICD-9-CM. HPP recommends that staff use it as ICD-9 while they become proficient with ICD-10-CM.
The HPP Management Group is moving into the frontier of healthcare reimbursement: the Pay-for-Performance (P4P) alternative, the new way for healthcare providers to receive their compensation. HEDIS, PQRS and other reporting measures systems become intrinsic modules of the AccuChecker software reimbursement applications.
Some physicians are beginning to participate in IPAs with Risk Management agreements, which require a drastic change in their operations. For them, AccuChecker developed the MCAR Reports.
The bottom line is that the practices that adapt to the changes will survive and will receive better compensation than before. The AccuChecker Product Line is the complete tool for medical reimbursement.
ICD -10- CM - http://www.accuchecker.com/AboutICD10.aspx

In designing ICD-10-CM, the main concern was implementing the best retrieval techniques in searching, extracting and selecting the correct diagnosis codes and presenting the information in a book format. At the same time, the system delivers the most comprehensive, fastest and accurate online system possible.
AccuChecker OnLine has been available since 2000, and is now available in 3 different models for all type of users. AccuChecker OnLine is an Internet database subscription service. The service is easy to use; with a quick online demonstration, users can start using the system in just a few minutes.
The following are the packages available to purchase. Click here for more information: http://www.accuchecker.com/Whatisincluded.aspx
a) AccuChecker OnLine BASIC: for less than 50 cents per day
The solution for the practice with limited coding needs with ICD-9-CM, ICD-10-CM, and with procedures including CPT, HPCS and Category II codes.
b) AccuChecker OnLine CLASSIC: for less than $1.00 per day
The CLASSIC is a service with procedures, diagnoses (ICD-9 and ICD-10), and Medicare fee schedules that use RBRVS tables and coding techniques like CCI and Medical Necessity.
c) AccuChecker OnLine for Payers & Managed Care - IPAs/MSOs: available in June 2014
The perfect reference database for users dealing with claims adjudication, forensic analysis of claims, case management and managed care decisions like IPAS & MSOs networks.
Free Hotline Support: One distinct advantage that AccuChecker OnLine users have is free hotline support. Subscribers can send emails to HPP consulting staff with questions about reimbursement, coding and compliance.
Pay-For-Performance Modules (P4P) available in June 2014
The HPP Management Group is pioneering P4P Modules designed to simplify reporting the measures of HEDIS and PQRS.
d) ACK-HEDIS MODULE: A simple and comprehensive coding tool that reports HEDIS measures for physicians participating in Managed Care plans.
e) ACK-PQRS MODULE: An easy way for reported PQRS measures to comply with a Medicare population.
MCAR Reports – The Managed Care Reports - http://www.accuchecker.com/MCAR.aspx
MCAR Reports is a complete set of management reports for IPAs, MSOs and PCP Practices that have Risk Agreements with HMOs Plans. The MCAR Reports gives users complete awareness over what is happening with every HMO Plan that an organization participates in, including risk operations.
The HEDIS Analyzer is currently being developed. It will be a detailed analysis showing all activities for every member: HEDIS measure status, diagnosis codes with MRA evaluation, plus each line item of expenses. Users can view the precise status of each member of the panel. The HEDIS Analyzer will be ready in September 2014.
Consulting Services - http://www.accuchecker.com/ConsultingServices.aspx
Since 1983, HPP has been helping physicians to operate practices as a business. Over 500 Medicare and Medicaid audits have given HPP the knowledge to develop the AccuChecker Product Line, including Claims Scrubbers. For the last 10 years, HPP has been involved in HMOs Risk Management. This experience led them to develop the MCAR Reports – Managed Care Reports.
Today, HPP can handle claims files of professional services and perform Forensic Analyses, detect problems and formulate solutions. HPP has experience, confidentiality, and the right team. They also have proven claims scrubbing capabilities that make them eligible to analyze any volume of medical claims with decisive results, including government and commercial claims, and HMOs.
Adjudication Seminars - http://www.accuchecker.com/ClaimsAdjudication.aspx
The Adjudication Seminar is a two day workshop about scrubbing claims and analyzing overpayments, underpayments, waste, fraud and abuse. It is about the forensic analysis of claims and cost containment. The seminar covers the implementation of coding techniques, paying claims and pricing services.
The implementation of the claims processing modalities discussed in the workshop represent the most vital tools in cost containment for payers and TPAs in adjudicating claims and for IPAs and MSOs in analyzing claims paid and distributions rewarded by HMOs.
For more information on HPP Management Group and the line of AccuChecker products, please visit http://www.AccuChecker.com.