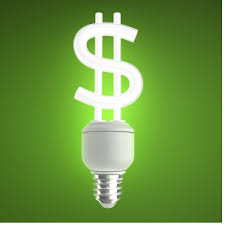 Lamar, Indiana (PRWEB) May 20, 2014
Summer is rapidly approaching, and that means high temps and humidity will be here soon. Home Comfort Geo encourages preparation now, so once the intense temperatures arrive, energy efficiency and indoor comfort don't suffer. The following solutions can assist in increasing energy efficiency.
Upgraded HVAC System – Newer systems are significantly more energy efficient than older systems. Geothermal systems offer the highest energy efficiency on the market at 400-500 percent. Home Comfort Geo offers IN residents installation options for a geothermal cooling system in Lamar IN.
Attic and Wall Insulation – Poorly insulated homes can cost homeowners significantly on energy bills. Homes that aren't insulated aren't able to hold desired temperatures, and keep outdoor temps at bay. Blown-in attic insulation and radiant barrier for walls are options to boost a home's efficiency.
Window and Door Seals – Do a check to ensure all windows and doors are sealed properly. Windows and doors allow outdoor temperatures in when poorly sealed. By adding caulking or weather stripping, this issue can be eliminated.
Plant Appropriate Trees and Bushes – By planting deciduous trees and bushes strategically, the home and HVAC unit can be shaded in the summer, and warmed by the sun in the winter when leaves are lost, to assist in energy efficiency.
For more information about energy savings or geothermal installation services and products, Lamar residents are encouraged to contact Home Comfort Geo at http://homecomfortgeo.com/savings.php.
About Home Comfort Geo
Home Comfort Geo is the leading source for geothermal statistics, technology, and innovation. Our dealers proudly serve residents throughout Illinois, Indiana, Kentucky, and Missouri.