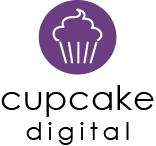 It will be truly exciting to share an insider's look at one of the fastest growing consumer segments in the app space.
New York, NY (PRWEB) May 20, 2014
Cupcake Digital, Inc., one of the largest developers of licensed apps for children, will present at the 3rd Annual Marcum MicroCap Conference on Thursday, May 29th at the Grand Hyatt New York. This marks the first time ever that a private company has been invited to address this prestigious conference.
Chairman and CEO Brad Powers will share an overview of the children's app category and Cupcake Digital's leadership position, the Company's future plans, including tech advancements and the company's unique business model.
"It will be truly exciting to share an insider's look at one of the fastest growing consumer segments in the app space today with the Marcum Conference participants," Mr. Powers commented. "I look forward to discussing how our unique model - combined with our expanding capabilities and highly targeted acquisitions - will prove to give us a sustainable, competitive advantage as the app space continues to evolve."
Cupcake Digital creates and distributes fun-filled mobile apps featuring licensed characters from television, film, and books that kids love, with a responsible and educational approach parents trust. The company's award-winning deluxe storybooks, learn & play, and creative play apps are consistently top-ranked on the App Store, Amazon Appstore for Android, Google Play and the Barnes & Noble App Store for NOOK.
"We look forward to welcoming Cupcake Digital to the Marcum MicroCap Conference and are confident the company will find a ready reception from the tech investment community, which will be well represented," said David C. Bukzin, Partner-in-Charge of the SEC Practice Group at Marcum LLP, a top national accounting and advisory firm, and host of the Marcum MicroCap Conference.
About Cupcake Digital
Founded in 2012, Cupcake Digital, Inc. gives kids the opportunity to interact with the characters they love by transforming children's entertainment properties into award-winning apps. The Company licenses well-known brands from the world's leading media companies like DreamWorks, Sony Pictures, American Greetings, and The Jim Henson Company. Cupcake's licensed IP portfolio includes Wow! Wow! Wubbzy!, Jim Henson's Fraggle Rock, Strawberry Shortcake, VeggieTales, Yo Gabba Gabba!, Animal Planet, The Smurfs, Sid the Science Kid, Barney, Mike the Knight, Cloudy with a Chance of Meatballs, Puss In Boots, How To Train Your Dragon, Madagascar, Shrek, and Kung Fu Panda. For more information about Cupcake Digital Inc., please visit http://www.cupcakedigital.com.
About Marcum LLP
Marcum LLP is one of the largest independent public accounting and advisory services firms in the United States. Ranked #15 nationally, Marcum LLP offers the resources of 1,300 professionals, including over 160 partners, in 23 offices throughout the U.S., Grand Cayman and China. Headquartered in New York City, the Firm's presence runs deep, with full-service offices strategically located in major business markets. Marcum is a member of the Marcum Group, an organization providing a comprehensive range of professional services spanning accounting and advisory, technology solutions, wealth management, and executive and professional recruiting. The Marcum Group companies include Marcum LLP; Marcum Technology LLC; Marcum Search LLC; Marcum Financial Services LLC; Marcum Bernstein & Pinchuk LLP; MarcumBuchanan Associates LLC; and Marcum Cronus Partners LLC. For more information, visit http://www.marcumllp.com.