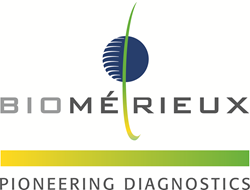 Durham, North Carolina (PRWEB) May 19, 2014
bioMérieux, a world leader in the field of in vitro diagnostics, will present its solutions, including its syndromic-approach, that help curb Antimicrobial Resistance (AR) at the 114th Annual Meeting of the American Society for Microbiology (ASM), May 17-20 in Boston, Massachusetts. bioMérieux will demonstrate the most complete range of solutions to fight against bacterial resistance including culture media, molecular biology, automated pre-analytical systems, clinical informatics and the first FDA cleared microbiology mass spectrometry system.
According to the recent inaugural World Health Organization (WHO) global report on Antibiotic Resistance ―Antibiotic resistance–when bacteria change so antibiotics no longer work in people who need them to treat infections," AR has now become a serious, worldwide threat to public health.
The WHO report provided the most comprehensive picture of antibiotic resistance to date, with data from 114 countries. The report revealed that this serious threat is no longer a prediction for the future. It is happening right now, in every region of the world, and has the potential to affect anyone, of any age, in any country, and is now a major threat to public health.
Antibiotic and antimicrobial resistance has been a major corporate priority at bioMérieux for the last decade and no other healthcare solutions company brings the same level of innovation and passion to address this problem. The Company was formed over 50 years ago on the commitment to research, develop and bring to market, the diagnostics tools required to identify dangerous infections as quickly as the current-state-of-the art science and technology allows.
As the world leader in microbiology solutions and the in vitro diagnostics pioneer, bioMérieux recognizes that by getting clinically relevant diagnostic information to the clinician in faster time frames can minimize antibiotic misuse and/or overuse. During the asm2014 General Meeting, bioMérieux will highlight solution portfolios that support its high medical value approach:

Novel biomarkers such as VIDAS® B R A H M S PCTTM, that support earlier detection of systemic inflammation and evaluate if the therapy is impacting PCT levels
Molecular panels using BioFire's FilmArray® to enable rapid identification of respiratory illnesses, sepsis and infectious gastro intestinal diarrhea
Mass Spectroscopy based solution VITEK® MS, that can provide microbial identification of the most common gram positive, gram negative and yeasts in minutes, enabling clinicians to confirm diagnosis and initiate treatment options
Gold standard solutions that deliver antibiotic sensitivity results such as VITEK® 2 and Etest®, helping clinicians to confirm the right antibiotics at the right dosage
Leading clinical informatics, Myla® and professional services that enable optimal labefficiency and enhanced information with traceability enabling laboratories to deliver actionable information to clinicians on time
Bacterial enumeration and microphage-based solutions to identify contaminated food that may be laden antibiotic resistant bacteria because of antibiotic overuse with livestock.
According to Dr Keiji Fukuda, WHO's Assistant Director-General for Health Security, "Effective antibiotics have been one of the pillars allowing us to live longer, live healthier, and benefit from modern medicine. Unless we take significant actions to improve efforts to prevent infections and also change how we produce, prescribe and use antibiotics, the world will lose more and more of these global public health goods and the implications will be devastating."
"This report further reinforces bioMérieux's long-term commitment for a prudent and appropriate use of antibiotics around the world," said Alexandre Mérieux, Chief Executive Officer, bioMérieux. "Since 2007, our biennial World HAI Forum has been a key forum for leading physicians and microbiologists to work together on this issue. They are usually the leading global experts from the field of Infection Control and Prevention. In parallel, we focus our actions in specific regions of the world where urgent action is required. As an example, acting as a key, accountable partner to an organization that serves the single largest population group in the world—The Chinese Health authorities. bioMérieux collaborated with the Chinese Ministry of Public Health in the field of nosocomial infections and recently signed an agreement in the field of bacteria resistance (CARE - China Against Resistance). More than ever, we are taking the WHO's call to action very seriously and reaffirm our objective to develop innovative solutions that combat the persistent threat from infectious diseases and provide new weapons against emerging resistance."
Sepsis is a leading cause of death in the world and costs the U.S. healthcare system billions of dollars. The growth of antibiotic resistance only serves to increase the threat of this deadly syndrome. The majority of sepsis cases are triggered from urinary tract infections, pneumonia or respiratory tract infections. Rapid detection and microbial identification for sepsis and tests that help identify if an antibiotic is working will help hospitals optimize the efficiency of their care cycle. bioMérieux is working closely with its customers to turn the tide of resistance and sepsis to save lives and to help prevent antibiotics from becoming obsolete.
bioMérieux will demonstrate its comprehensive group of solutions that enable more efficient treatment for an increasing range of infections caused by bacteria, fungi or viruses during that asm2014. The company will also participate in several activities throughout the General Meeting, including:
Raising Public Awareness
bioMérieux is partnering with ASM and the Boston Museum of Science, sponsoring a public program titled, ―Technology and Microbiology: A Public Discussion at the 2014 American Society for Microbiology Meeting.‖
This program will be held on Sunday, May 18 from 3-5 p.m. at the Boston Convention & Exhibit Center. This program is designed to help make the public aware of advances in the field of microbiology and how they impact health as well the role of technology in the detection of disease.
Meet the Expert Sessions
Several expert sessions will be held at the bioMerieux booth #525 on Sunday, May 18 and Monday, May 19. There will be six sessions on Sunday beginning at 11 a.m. and running to 4 p.m. Topics include VITEK® MS™ mass spectrometry, pathogen identification and antibiotic susceptibility testing, sepsis management, laboratory automation and Gastro Intestinal panel testing.
On Monday from 11 a.m. to 4 p.m. topics for the day's six sessions include sepsis and automation but also exclusive topics such as the importance of antibiotic stewardship and a live demonstration of bioMerieux's Myla® middleware.
For more information and a complete schedule, visit http://microsite.biomerieux-usa.com/asm2014/.
About bioMérieux
Pioneering Diagnostics
A world leader in the field of in vitro diagnostics for 50 years, bioMérieux is present in more than 150 countries through 41 subsidiaries and a large network of distributors. In 2013, revenues reached €1.588 billion with 87% of sales outside of France.
bioMérieux provides diagnostic solutions (reagents, instruments, software) which determine the source of disease and contamination to improve patient health and ensure consumer safety. Its products are used for diagnosing infectious diseases and providing high medical value results for cancer screening and monitoring and cardiovascular emergencies. They are also used for detecting microorganisms in agri-food, pharmaceutical and cosmetic products.
Other information can be found at http://www.biomerieux.com.