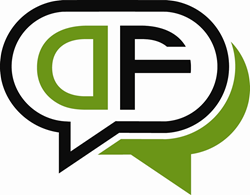 It's a great way to stay on top of current industry concerns, while making sure your provided services are suiting all current and future needs.
Memphis TN (PRWEB) May 20, 2014
Data Facts Inc, a nationwide provider of mortgage lending and background screening solutions, announces its support and attendance of the Mortgage Bankers of Alabama Spring Conference on May 21, 2014.
The MBAA holds an annual convention each spring. This year's event is held at the Hyatt Regency/Wynfrey Galleria in Birmingham, AL and will be attended by Data Facts, Inc.'s Senior Account Executive, Martin Baltz and Executive Vice President, Julie Wink.
This event is considered one of the finest mortgage banking educational events in the country. The focus is always on industry education, with CMB credit earning opportunities available to those who attend. These educational sessions emphasize improvement of sales skills, FHA updates, VA updates, and many topics on loan administration.
"This conference enhances members' opportunities to establish business relationships and share ideas of professional interest with one another," says, Martin Baltz. "It's a great way to stay on top of current industry concerns, while making sure your provided services are suiting all current and future needs."
Data Facts, Inc. exhibits as well as sponsors at the event, knowing all proceeds go to further education in the mortgage banking community. Throughout the year, The MBAA continues to foster its original goals through education, networking of information and legislative support through monthly luncheons and special events.
About MBAA
Established in 1929, the Mortgage Bankers Association of Alabama, Inc. (MBAA) is one of the strongest mortgage bankers associations in America. Its members include more than 85 member companies from throughout the state of Alabama and the southeast.
The Purpose of the MBAA

Encouraging among its members sound and ethical business practices
Informing its members of changes in laws and regulations affecting the mortgage banking business
Sponsoring discussion of problems of mutual interest and educating those engaged in or affected by the mortgage banking industry
About Data Facts, Inc.
Since 1989, Data Facts, Inc has provided information you trust and rely on to make sound lending, hiring, and other business decisions. Data Facts' core divisions include, financial lending solutions for mortgage companies and background screening for employment, volunteers and students. We have a reputation for providing premier lending solutions that include, an Appraisal Platform, a variety of Verifications Services, Flood Certifications, Fraud Solutions and Credit Reporting. These solutions ensure that lenders close more loans faster and easier than ever.
Data Facts has offices located throughout the United States and serves a wide variety of customers within the United States and Internationally. Data Facts is a 100% woman owned, diversified supplier.