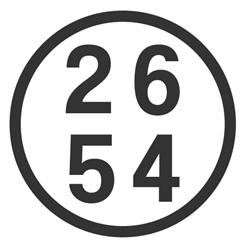 Kristen and Matt Scott, well known for their modern, innovative approach to wedding photography, enjoy taking unique candids and images of keepsakes that newlyweds can enjoy forever.
Hilton Head, SC (PRWEB) May 19, 2014
After recognizing the need for quality photography and realizing the prospect of exciting, new opportunities offered in Hilton Head, South Carolina, high end wedding photographer team The 2654 Project recently decided to relocate from their previous base of operations in Boston, Massachusetts to the new, southern locale.
South Carolina is able to provide amazing opportunities to create spectacular photography thanks in large part to the state's naturally beautiful scenery and the wide array of venue choices, making it the perfect place for wedding ceremonies, receptions, as well as any other special event.
The 2654 Project is a team comprised of Kristen Scott and her husband, Matt Scott, who are both well known for their modern, innovative approaches to wedding photography. The team enjoys taking unique photos, which includes both candid photos and images of keepsakes that newlyweds can enjoy forever.
The fact that they're a team allows clients to take advantage of two photographers on their big day, instead of just one, which ensures that every single special moment is captured from multiple angles. This is an interesting part of the project, as most wedding photographers shoot solo. The 2654 Project doesn't have a time limit when they're shooting, which means that their clients have unlimited access to them at their events.
In addition to Hilton Head, The 2654 Project team is also reaching out to clients in Charleston, South Carolina and Savannah, Georgia. The core purpose of the team's relocation was to meet the state of South Carolina's high demand for wedding photography. Matt and Kristen Scott would like to encourage everyone in the Savannah or Charleston area to contact them for any wedding, engagement, and fashion photography needs they may have.
The 2654 Project has been in business since 2010, and is the artistic endeavor of husband and wife team Kristen and Matt Scott. Their company provides a blend of services, including photography, music, and carpentry. For more information, please visit the2654project.com or call 561-373-0809.