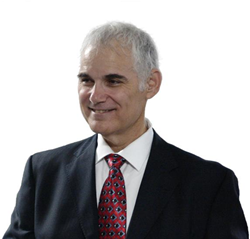 This study underscores the importance of diversifying your retirement account. Everyone wants to retire in style but only those that prepare financially will be able to enjoy their retirement dreams.
Charlotte, NC (PRWEB) May 19, 2014
Jim Hitt, CEO of American IRA-a national Self-Directed IRA provider, says "This study underscores the importance of diversifying your retirement account."
Self-Directed IRAs or other retirement accounts may be a realistic and effective option for individuals under any of these circumstances:
*They are not satisfied by interest rates or expected rates of returns in mutual funds
*They have professional-level expertise or other market advantage in a given investment or asset class
*They want to diversify their retirement account
They understand real estate and believe they can be a better real estate Combined with the typical and customary (but still high) expenses mutual fund investors typically pay out to Wall Street money managers, that's enough to slash their overall investment returns by half.
Since the QAIB's inception in 1984, the S&P 500 has generated returns of 11.11 percent, annualized. But when looking at the cash-flow-adjusted returns of the individual shareholder, mutual fund investors concentrating in stock funds have only generated 3.69 percent. That's less than 1 percentage point above inflation (2.8 percent over the same time period).
Investors in asset allocation and fixed income funds did even worse, with actual cash-flow-adjusted returns of 1.85 and 0.7 percent, respectively.
According to DALBAR's data, the average investor in mutual funds trailed the index over the trailing 12 month, 3 year, 5 year and 10 year time period.
Why is this? Because the average investor tends to be bullish when stocks are about to fall, and bearish when they are about to rise. 'Twas ever thus, and probably always will be.
Furthermore, the tyranny of the mutual fund expense ratio works against the investor in bull and bear markets alike.
One way to break the cycle: Get out of it.
Using a Self-Directed IRA or other retirement account can help individuals to sidestep not only the unreasonably high fee structures of many retail mutual funds, with expense ratios exceeding 1 percent. Depending on what they do with their IRA, self-direction can help individuals ignore the day-to-day gyrations of the stock market and all the media hype, and allow them to focus on what matters most: The long-term returns of their retirement investments at reasonable levels of risk.
Few Americans have the discipline to ignore the daily dose of alternating mania or melancholy from the financial media. If it were that easy to ignore the noise, they wouldn't have these huge disparities between the theoretical return of the broad stock market indices and the actual returns experienced by investors after adjusting for their jumping in and out of the stock market at bad times.
Making the quantum leap to Self-Directed IRAs can help individuals declare independence from the mob, because self-direction allows them to invest in things that are grossly undercovered by the mass financial media. For example, Self-Directed IRAs, 401(k)s, SEPs, SIMPLEs, Roth IRAs and other accounts let them put their assets in investments they may know much more about than any TV reporter:
*Private equity
*Private lending
*Rental real estate
*Land banking
*House-flipping
*Commercial property
*Tax liens and certificates
*Farms, ranches and livestock
*Private businesses, partnerships and LLCs
*Precious metals (with some restrictions)
*And much more
About American IRA:
American IRA is committed to providing every client with gold-level service, regardless of account size. Experience their expertise through their certified IRA services professionals. Enjoy the value with one low, annual fee of $285 with unlimited assets and unlimited account values. American IRA clients love the benefit of no charge for "All Cash" accounts. The performance of the American IRA staff is unmatched with quick and efficient processing within 48 hours.
American IRA services thousands of clients and has over $300 million in assets under administration.
American IRA was built by investors for investors and brings their successful investment experience to the table providing excellent educational material showing the public that their self-directed IRA account can invest in a variety of assets such as real estate, private lending, limited liability companies, precious metals and much more.
American IRA is conveniently located in Asheville, NC and Charlotte, NC and serves clients nationwide.