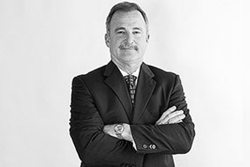 "To have financial responsibility limits the same in 2014 as they were in 1985 is hardly 'responsible,' and I'm glad the FMCSA has recognized this and will be correcting it through future rulemaking."
Indianapolis, IN (PRWEB) May 21, 2014
The Federal Motor Carrier Safety Administration (FMCSA) is required to issue a report to Congress every four years addressing the financial responsibility requirements for motor carriers, brokers and freight forwarders. Their most recent report was made in April 2014.
Federal law establishes the amount of liability insurance coverage these transportation companies are required to maintain for bodily injury and property damage. The current minimum financial responsibility levels were established in the 1980s, a fact that has left accident victims with inadequate resources when faced with catastrophic medical costs after a crash, according to Mike Stephenson, an Indiana personal injury attorney who represents victims of car and truck accidents.
"We all know how inflation has reduced what we can get with a dollar. And nowhere is this more true than in healthcare, where the cost of hospitalization and medical treatment has skyrocketed in recent decades," Stephenson said. "To have financial responsibility limits the same in 2014 as they were in 1985 is hardly 'responsible,' and I'm glad the FMCSA has recognized this and will be correcting it through future rulemaking."
Currently, the minimum financial responsibility levels for motor carriers of passengers are $1.5 million for carriers with a seating capacity of fewer than 16 and $5 million for those with a seating capacity of 16 or more. The minimum levels of insurance to be applied to motor carriers of property and of hazardous materials are $750,000 and $5 million, respectively.
The FMCSA Report to Congress notes that costs for severe and critical injury crashes can easily exceed
$1 million and refers to the DOT's estimate that a life is valued at $6.2 million.
"Even the trucking industry's own research shows that the current insurance requirements are inadequate," Stephenson said, referring to an analysis by The Trucking Alliance. The organization analyzed crash settlement data from its member companies and found that 42 percent of the trucking companies' monetary exposure from accident settlements exceeded the minimum $750,000 insurance requirement.
"When the party responsible for the loss doesn't have enough insurance to cover it, the costs wind up being subsidized by American taxpayers through programs like Medicaid and Social Security," Stephenson said. "Motor carriers must be made to carry enough insurance to compensate the victims of catastrophic accidents, because victims of an accident with a bus or a big truck are going to have big medical bills."
ABOUT MIKE STEPHENSON:
Mike Stephenson, a partner with McNeely Stephenson Thopy & Harrold of Shelbyville, Indiana, near Indianapolis, has been successfully representing victims of motor vehicle accidents since 1981. He can be reached at 1-855-206-2555.