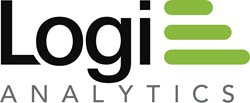 McLean, Va. (PRWEB) May 20, 2014
Logi Analytics, the analytics everywhere company, today announced that its president and CEO, Brett Jackson, will be presenting at the Raymond James Internet/Software Crossover Conference in San Francisco, Calif. on Wednesday, May 28, 2014 at 1:45 p.m. PDT.
The conference will bring together thought leaders from publicly and privately held companies in the areas of Internet, software and cloud infrastructure. The two-day program, a forum for portfolio managers, analysts and venture capital investors, will be held at The Fairmont San Francisco hotel.
About Logi Analytics
Logi Analytics enables enterprises to make better use of their data by delivering on the promise of analytics everywhere. By providing both a Web-based data discovery solution and a business information platform that can be embedded within applications, systems and processes, Logi Analytics helps its customers from the corner office to the factory floor to be more informed, make better decisions and improve corporate performance. With more than 1,200 customers worldwide, Logi Analytics meets the needs of organizations ranging from small businesses to Global 2000 enterprises. The company is headquartered in McLean, Virginia and has sales and support offices in the U.K. and Europe. Logi Analytics is a privately held, venture-backed firm with investments from Updata Partners, GroTech Ventures, Summit Partners and LLR Partners. For more information, visit LogiAnalytics.com.
###