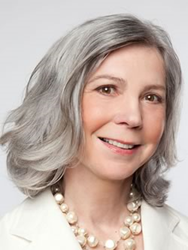 What makes a good physician does not necessarily make a successful executive.
Ancramdale, NY (PRWEB) May 20, 2014
The Horse Institute announced today the launch of a new coaching program designed to help scientists communicate better, and become great team leaders in their companies. Marie-Claude Stockl, a certified executive coach and facilitator, created the first-in-class program, which is a hybrid of proven coaching methodology and guided equine activities that tap into the horses' unique ability to read human body language.
"Thousands of scientists get promoted to department head each year, and don't do well because what makes a good physician is not necessarily what makes a successful executive," says Stockl, Executive Director of The Horse Institute. "There is a high personal and business cost associated with a poor transition from private practice or research to large corporations," Stockl continued, "and it does not have to be this way."
While medical schools are beginning to offer behavioral and social science courses for future physicians, the pickings are slim for physicians with years of experience. Many doctors who move to positions of leadership in the private sector report that they struggle to find their voice with management and colleagues. This problem is prevalent among physicians who have been in practice or academia for several years before moving to industry.
"The best time to intervene is before communication problems fester within a team led by a scientist who lacks leadership skills," adds Stockl. "Long gone are the days when companies hire executive coaches only for outplacement services. Today's savvy companies are using coaches to develop promising leaders, and they see a seven-fold return on their investment, according the International Coach Federation."
The Horse Institute's innovative approach uses horses as a modality to help humans with their emotional intelligence skills. The work is based on the proven theory that even one day of equine-assisted activities facilitated by trained professionals can increase awareness of self and others, among other leadership skills. http://www.prweb.com/releases/2013/8/prweb10986952.htm.
Since 2005, The Horse Institute has been a pioneer in equine-assisted learning for business and academia. Bayer Health Care, Chubb Group of Insurance Companies, Natixis, Merck & Co, the University of Medicine and Dentistry of New Jersey – Robert Wood Johnson Medical School, Wharton Executive Education at the University of Pennsylvania, are among the organizations whose staff members have benefitted directly from The Horse Institute's groundbreaking program.