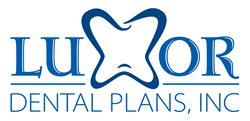 Let Us Make You Smile
(PRWEB) May 20, 2014
After much anticipation, Luxor Dental Plans, Inc. announces the launching of its dental program in Hawaii on June 1st, 2014. Luxor Dental has been preparing for this launch in Hawaii for the last 15 months. Their goal is to ensure that future dental patients will receive caring and professional quality dental services at an affordable cost. Not only will this great dental program help individuals and families afford to visit the dentist, all type of employer and association groups can also join at the same low cost.
Luxor Dental is putting the emphasis back on the importance of routine dental care for our children. Records show that tooth decay still tops the list as the most chronic childhood disease across the nation. Luxor believes that providing more affordable access to dental services must be given a much higher priority. Both groups and individuals will be able to enroll in Luxor's dental program throughout the year. Service contracts will be on a month to month basis, with no penalties for early withdrawal, unlike the standard contracts generally seen in the dental market today.
"We are 100% dedicated to offering a dental program that the majority of people in Hawaii can afford to purchase," said CEO of Luxor Dental Plans, Inc.
Luxor Dental is quite the buzz amongst the locals of the islands of Hawaii, bringing good news for those needing to see a dentist but are unable currently due to the outrageously high cost of dental procedures!
"We are looking forward to working with the communities of Hawaii to make affordable quality dental care accessible to everyone," said Vice President of Marketing for Luxor. Luxor will launch an aggressive marketing program, utilizing local agents to deliver its products to individuals and local businesses throughout Hawaii. Luxor believes in welcoming its members with a warm ALOHA and offers its members complete assistance start to finish, when visiting a participating dental provider. Luxor will work tirelessly to ensure that anyone joining Luxor will be well informed, and is in the driver's seat when it comes to his or her oral health. Look forward to seeing great things from this company in the dental market as of June 1st, 2014.