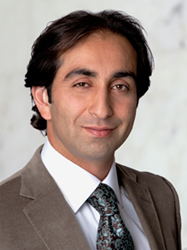 We are proud to be a part of this amazing mission trip.
(PRWEB) May 20, 2014
Dr. Babak Larian of La Peer Health Systems will soon be traveling to Guatemala as part of a team of 110 healthcare professionals. The goal of the trip is to provide medical care to over 2,000 patients in the area of Chichicastenango. While there, the team hopes to perform 130 surgeries and 200 dental procedures. All supplies will be brought from the United States, including medications, equipment, and beds.
"We are proud to be a part of this amazing mission trip," said Dr. Larian, a board-certified ear, nose, and throat specialist at La Peer Health Systems. "This is incredibly valuable and meaningful work."
Life-Changing Surgery
Dr. Larian will be going to Guatemala on May 16 and staying for six days. During past trips, the team has performed a broad variety of surgeries, including:
● Hysterectomies
● Gallbladder removals
● C-sections
● Cleft lip and palate reconstructions
● Cancer treatments
Chichicastenango is a city of over 100,000 in the El Quiché department of Guatemala. It is located about 85 miles northwest of Guatemala City. The team will be establishing a new campsite here with an all-new setup.
"For many patients, this will be a life-changing opportunity," said Dr. Larian. "This mission trip gives us the chance to bring resources and procedures to patients who would otherwise never have access to them."
About La Peer
Babak Larian, M.D. is a highly experienced ear, nose & throat specialist and head & neck surgeon in private practice and at La Peer Health Systems. He was Chief of Head & Neck Surgery at Cedars-Sinai Hospital in Los Angeles from January 1, 2012 to December 31, 2012 and was named to U.S. NEWS & WORLD REPORT's listing of Top Doctors in 2012. Dr. Larian has extensive experience in treating diseases in the head and neck area including allergies and sinus issues, nasal obstructions, thyroid tumors, parathyroid disorders, and parotid tumors.
La Peer Health Systems is an outpatient surgery center in Beverly Hills, founded by doctors and focused on providing excellent patient care alongside the most cutting-edge medical treatments available. With 50 world-renowned physicians in 14 specialties, comprehensive medical treatment is offered that takes patients from consultation to diagnosis, treatment, surgery, and ultimately aftercare. The 14 medical departments include orthopedics & sports medicine, gastroenterology, head & neck surgery, colorectal & general surgery, podiatry, ophthalmology, pain management, plastics & reconstructive surgery, gynecology, spine surgery, interventional cardiology, bariatric surgery, thoracic surgery, and anesthesiology. Unlike large hospitals, La Peer's unique structure offers extremely personal care in a safe and controlled environment.
To learn more about La Peer Health Systems, visit http://www.lapeerhealth.com.