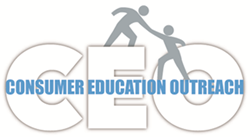 "We have been very blessed to have chosen Windsor, Colorado to open our office. Our employees and our customers are the life-blood of our business, and we do everything possible to invest in them and treat them well. Jeff Randol
(PRWEB) May 21, 2014
Consumer Education Outreach, Inc. was recognized as one of Northern Colorado's Fastest Growing employers in the first quarter of 2014. Founded in November 2013, and starting with less than 12 full-time employees, Consumer Education Outreach now employs 56 employees in its Windsor, CO location. The company and its founders have also recently won awards for Professional Integrity and its involvement in community philanthropy from the chamber of commerce.
Consumer Education Outreach is a U.S.-based contact center with offices in California and Colorado. The contact center takes phone calls from customers inquiring about green energy products and services. Customer Service Representatives handle basic consumer inquiries and coordinate additional information requests with qualified industry professionals.
"We have been very blessed to have chosen Windsor, Colorado to open our office. The locality has allowed us to find excellent employees from the Windsor, Loveland, Fort Collins, and Greeley area. Our employees and our customers are the lifeblood of our business, and we do everything possible to invest in them and treat them well. It's really a very family-oriented culture. We don't have the typical drama many employers in our industry have and that's how we intend to keep it," said co-founder, Jeff Randol
Consumer Education Outreach continues to grow, with the addition of its 2nd shift to keep up with customer interest in their services. The company is seeking to employ another 45, ranging in roles from customer service representatives to mid-level management roles.
"I started working here when we opened, when there were just a few of us with a simple idea that we could maintain integrity and grow into a sizeable and profitable organization. It's very rewarding to see the beginning fruits of our labors. I was promoted into a leadership position in January and I'm eager to help others grow professionally. The rewards for hard work and dedication are definitely available to anyone who works here." -- Marisa Pickett, Manager
Additional company information can be found at http://www.consumereducation.net.