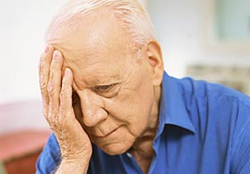 You don't know, what you don't know. Make sure you ask the right questions before you purchase any financial product
Cherry Hill, NJ (PRWEB) May 20, 2014
Educating investors about the questions they need to ask their financial advisors about annuities and retirement planning is the goal of our free, informative e-book guide at SafeMoney.com. There are many kinds of annuities available, but they are not equal in what they can offer people and their unique, long-term financial goals, according to experienced wealth planner Brent Meyer.
"Many people are attracted to annuities because of their security and viability for providing a guaranteed lifetime income. However, they may not be fully informed as to which annuities are the best fit for their specific circumstances and financial objectives," said Meyer. "In some cases, some advisors take advantage of their clients' lack of knowledge. They recommend a 'one-size-fits-all' investment strategy that is not fine-tuned to their clients' specific needs. It's times like those when financial awareness is invaluable."
Five types of annuities are available to investors today, each with its own benefits. The free e-book guide contains 32 pages of expert information for helping current and future retirees determine the annuity that is best for their financial future. Included in the guidebook's content are some critical questions that will help investors determine which annuity is best-suited for their needs. The guidebook can be accessed at http://safemoney.com/e-book-annuity-form.
With over 13 years of experience in financial services, Meyer is the President and co-founder of Safe Money Resource, a small network of independent, trustworthy financial planning experts. The guidebook is just one extension of Safe Money Resource's mission to empower today's investors through readily accessible financial-education resources. Meyer's Safe Money Resource website, http://safemoney.com/, features other content for assisting investors in making informed retirement income decisions. The website is filled with comprehensive, up-to-date information on life insurance, annuities, and other investor options for long-term income planning.
"Understanding annuities, and just effective retirement planning in general, can be very confusing. That's why I've authored an additional guidebook, which coaches investors on the right questions to ask before committing themselves to any annuity that may not be the most suitable for them," said Meyer. "Knowing what to ask beforehand can do two things for investors. First, it will assist them in learning the pros and cons of each annuity and which is best-suited for their long-term objectives. Second, it will give them the chance to gauge their advisor's expertise and trustworthiness."
Meyer explained that many financial advisors work for one insurance company. They are known as "captive advisors" and are capable of recommending only financial products from the insurance carrier they work for. Unlike these networks of captive advisors, Safe Money Resource consists of independent financial advisors who have relationships with many insurance carriers. Safe Money Resource's financial advisors are not beholden to one insurance company; they can offer a variety of financial products that are customized to an investor's needs. Therefore, their clients are able to see differences in pricing, products, features, and services offered by a wide range of insurance companies.
"Each member of our independent network is carefully vetted for ethics, professional integrity, financial expertise, and other qualifications. We work with only the most trustworthy, licensed advisors who are committed to fulfilling each client's unique needs," Meyer explained. "Investors can count on our advisors' knowledge, experience, and relationships for helping them feel secure about their retirement. Our team is available for making sure you have the resources and knowledge you need to achieve the long-term financial security you seek."