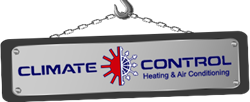 Winchester, Kentucky (PRWEB) May 20, 2014
As summer approaches and temperatures rise, residents of Winchester are reminded of the sweltering heat and humidity that lurks around the corner. Weather forecasters predict a hotter and rainier summer this year, with the hottest period setting in as early as next month. Climate Control, an HVAC company that provides service for heating and air conditioning repair in Winchester KY, knows summer can be brutal in more ways than one and offers residents these helpful tips to save money and stay cool this summer.
1. Cover Up. Close shades, drapes and blinds during the day in all directions of the house to keep direct sunlight out and reduce heat.
2. Seal the Deal. Use caulk and weather strips to seal air leaks around doors and windows to eliminate hot air from seeping through the cracks causing the air conditioner to kick on more frequently.
3. Change the Filter. It's as simple as that. The air filter should be changed once a month during heavy use to prevent malfunction. If failed to do so, the airflow is restricted which in turn increases cooling costs and eventually leads to system failure and more costly repairs.
4. Plant a Tree. Outside shade can reduce air conditioning costs by 30%. Following the path of the sun by providing shade on the east and west side of the home is most beneficial.
5. Lights Out. Get into the habit of turning off the lights when exiting a room. 99% of a light's energy is converted to heat, causing a significant increase in temperature. Use only as much light as necessary.
For more information on air conditioning services, call Climate Control at (859) 475-1896 or visit http://climatecontrolcorp.com.
About Climate Control
Climate Control is a family owned and operated heating and air conditioning company located in Lexington, KY that prides itself on being customer focused. The company originally was formed in 1968 and specializes in air conditioning, heating, geothermal, fabrication and installation of climate control systems for homes and buildings in Lexington, KY and surrounding cities.