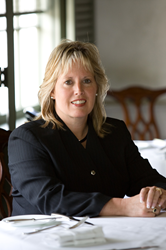 'Hob Knob is a one-of-a-kind property of quiet luxury that entices guests to stay here rather than any other location on the Vineyard,' said General Manager Diane Carr.
Edgartown, Mass. (PRWEB) May 21, 2014
Award-winning hotel and hospitality veteran Diane Carr has been named General Manager of Hob Knob, a luxury boutique hotel on the island of Martha's Vineyard. Carr will oversee all daily operations, manage the training and supervision of staff, and direct marketing for continued growth of the top-rated boutique hotel.
"I am excited to take the helm at Hob Knob," said Diane Carr, general manager of Hob Knob. "Martha's Vineyard is a magical place and Hob Knob is a one-of-a-kind property of quiet luxury that entices guests to stay here rather than any other location on the Vineyard. I look forward to putting my experience to work to further elevate our guests' experiences."
Prior to joining Hob Knob, Carr served as General Manager at the celebrated Bernards Inn luxury boutique hotel in New Jersey. She honed her skills at a number of prestigious hotels and restaurants, including the Hilton Short Hills in New Jersey. Previously, Carr owned and operated a successful marketing and communications firm for 10 years, representing hospitality clients and rising-star chefs such as Craig Shelton and Michael Schlow.
During her hospitality career, Carr has earned numerous awards and accolades including the prestigious "Circle of Excellence Award" from Hilton Hotels and the New Jersey Restaurant Association Gold Plate Award. She is a long-time member of the James Beard Foundation, Confrérie de la Chaîne des Rôtisseurs, and the Association of Bridal Consultants.
"We are very excited to have Diane Carr join our team," said Maggie White, owner of Hob Knob. "Her genuine approach and love of the hospitality industry is infectious and will certainly enhance our commitment to deliver the best Hob Knob experience."
Hob Knob represents a unique destination accommodation – a luxury boutique hotel defined by its modern amenities, attention to personalized service and eco-friendly practices. Located in the heart of Edgartown, four blocks from the harbor and just a short stroll to the beach, the hotel offers guests distinguished amenities, including sumptuous European style linens, flat screen TVs, complimentary high-speed WiFi, state-of-the-art fitness room, business center, executive board room, and spa with steam shower, sauna and massage services.
Hob Knob is a hotel that embraces the Island's rich, historic heritage through its elegant English country décor, hand-selected antiques, and luxury amenities providing the quintessential Vineyard experience. The hotel offers an ideal setting for weddings, corporate retreats, seminars, workshops and a variety of themed weekends throughout the year.
About Hob Knob:
Hob Knob is a 19th century gothic revival home transformed into the island's premier luxury boutique hotel. Whether staying in one of its thoughtfully appointed guestrooms, or in the private luxury Hob Knob houses, guests can expect individualized Hob Knob hospitality and modern amenities in a relaxed atmosphere that embraces authentic Vineyard life. Hob Knob is open year round and offers a locally sourced, full farm breakfast, afternoon tea and an in-house spa. For more information, visit: http://www.hobknob.com
###