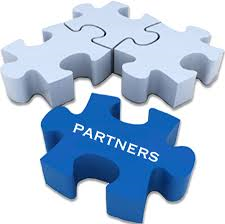 Our low cost, mass market approach opens automation to companies of all sizes and accounts ensuring continued strong growth for Ephesoft and its partners.
(PRWEB UK) 20 May 2014
Ephesoft Inc., an industry leader in providing Smart Capture™ advanced document solutions, has formed a partnership with it-novum, a leading open-source business specialist. The partnership between both Ephesoft and it-novum secures top economic countries in Europe with experts of document capture integrated solutions.
Ian Pope, Ephesoft Vice President of Sales and Marketing, EMEA, commented, "Ephesoft is delighted to be aligned with it-novum of Germany, Austria and Switzerland. it-novum are recognized experts in SAP and open-source technologies and we are confident their dynamic sales team and their fully trained Ephesoft certified engineers will deliver great results!"
"Our low cost, mass market approach opens automation to companies of all sizes and accounts ensuring continued strong growth for Ephesoft and its partners," continued Pope.
"The collaboration with Ephesoft closes a gap in our portfolio," said Michael Kienle, CEO of it-novum.
Michael Kienle continued, "With the input management solution of Ephesoft, we can now serve our clients with an array of services. The integration of business and workflow processes and the ability of storing on a secure repository will be a great selling point to our customers. An important reason for the selection of Ephesoft as a partner was the open architecture of the system to integrate it into SAP, the document management software Alfresco, and our self-developed modules."
About it-novum:
It-novum GmbH with headquarters in Fulda and a branch office in Vienna is the leading business open- source specialist and founder of the project management system openITCOCKPIT and the storage platform openATTIC . openITCOCKPIT based on Nagios and monitoring has become the standard in many large and medium-sized enterprises. openATTIC is an open solution for storage management, which has been designed for use in the cloud.
it-novum one of the pioneers, to open-source solutions into business-critical and mission-critical application fields. As a certified Business Partner of SAP and partner of a number of open-source projects it-novum's approach is to provide the integration of closed and open-source enterprise applications to enterprise-level.
About Ephesoft:
Ephesoft, Inc., delivers our exclusive Smart Capture™ intelligent capture technology on-premise or in a SaaS model. With a focus on efficiency and reliability, Ephesoft has crafted the next generation of intelligent document capture in a simple and cost effective application. Ephesoft's use of open standards and web-based software offers extreme flexibility and accessibility for a wide range of customers. Our superior classification technology allows organizations to automate and streamline mailroom processing and other document-based business processes. Ephesoft software captures and extracts data from unstructured documents with ease, adding another layer of efficiency and cost-savings to your operation.
Ephesoft is headquartered in Laguna Hills, California, with additional offices in Reading, England. The company is undergoing rapid growth in both the US and EMEA markets. To learn more, please visit http://www.ephesoft.com.
© 2014 Ephesoft. Smart Capture™ is a registered trademark
Media Contact:
Cristina Rivera
+1 949 335 5335 ext.521
cristina(dot)rivera(at)ephesoft(dot)com
Ruth Heidingsfelder
Tel.: +49 (0)661-103-333
ruth(dot)heidingsfelder(at)it-novum(dot)com