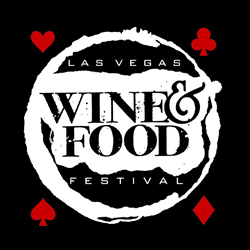 Food & Wine capital of the World
Las Vegas, NV (PRWEB) May 20, 2014
Tickets are now on sale for The Las Vegas Wine & Food Festival®, September 5-6, 2014. The weekend will feature local restaurants and celebrity chefs, along with 100-150 wines, beers and champagnes from all over the world. This wonderful event is hosted by Barcelona Enterprises and the proceeds will go to the James Beard Foundation. Las Vegas is home to restaurant concepts from the world's most renowned culinary talents. At every corner you can find your favorite TV or Iron Chef with a bistro or a sushi bar. It's just a paradise for food lovers the world over!
Vegas offers world-class dining in almost every corner of the city with the most diverse and innovative concepts. This event celebrates our love for wine and food with the world featuring prestigious chefs displaying their culinary master pieces throughout the events around the city.
EVENT SPECIFICS:
When: September 5-6, 2014, 8pm to Midnight
Where: Red Rock Casino, Resort & Spa 11011 W. Charleston, Las Vegas, NV.
What: A Festival featuring Las Vegas's BEST restaurants and chefs. Along with the No. 1 wines, spirits and champagnes • 3000 guests 50 restaurants – 50 Wineries the No. 1 brands from around the globe come together:
Mastro's Ocean Club Las Vegas, Caesars Palace, Light Group, Roy's Las Vegas, BLT Burger, The Capital Grille Las Vegas, TAO, LAVO, Cantina Laredo, PreGel, Popcorn Girl, Sweet Ruby Jane, Monta Ramen, Goode Girls, Maggiano's Little Italy Las Vegas, STK Las Vegas and many more.
Why: To indulge all your senses and raise funds for the James Beard Foundation. The Las Vegas Wine & Food showcases the talents of the world's most renowned wines, beers, spirits, chefs and culinary personalities.
About Red Rock Resort:
A recipient of the AAA Four Diamond Award for multiple years and named one of the world's best new hotels by Conde' Nast magazine in 2007 on the prestigious "Hot List," Red Rock Resort is one of Las Vegas' premier off Strip luxury resorts located 10 miles west of the Strip. The resort features more than 800 guest rooms and suites, a 25,000-square-foot spa and adventure spa program, multiple restaurants and bars, a spectacular pool area, movie theaters, bowling at Red Rock Lanes and a full array of gaming. To learn more about Red Rock Resort, please call (702) 797-7777, head to http://www.redrock.sclv.com, on Facebook: http://www.facebook.com/redrock and Twitter: http://www.twitter.com/redrockcasino.
###