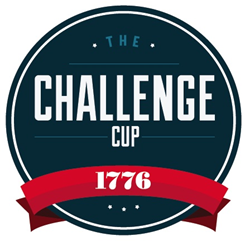 Washington, DC (PRWEB) May 20, 2014
Today, 1776, an incubator platform located a few blocks from the White House, announced the winners of its global Challenge Cup competition that took place during Challenge Festival in Washington, D.C. from May 9th – 17th. The Challenge Cup is a global competition of startups revolutionizing education, energy, health and smart cities.
The Challenge Cup winner was HandUp, a direct giving platform for homeless people and others in need. Donations are redeemed for basic needs like food, clothing, and medical care.
HandUp was awarded a $150,000 investment, as well as the full support of 1776 and partners.
Category winners are also eligible to receive a $100,000 investment. The winners are:

Education: EduCanon — An online learning environment to build and share interactive video lessons. Teachers begin with any YouTube video content (screencasts, Khan Academy, Minute Physics, TED, NOVA, etc.) and transform what is traditionally passive content into an active experience for students through time-embedded formative assessments. The EduCanon platform incorporates teaching pedagogy and the best practices of online video environments.
Energy: PlugSurfing — PlugSurfing is the pioneering app empowering electric vehicle (EV) drivers to find and pay for charging throughout Europe. PlugSurfing solves the problem EV drivers face of closed networks: now instead of the 100 RFID cards needed to charge everywhere, a driver can use the one thing he is never without: a smartphone.
Health: CancerIQ — CancerIQ offers a web-based service that gives oncologists at hospitals everywhere access to a large, curated repository of similar patients, guidelines, and a network of providers at top institutions. The core technology, which team members spent seven years developing, uses algorithms to interpret molecular diagnostic data, identify high-risk patients, and lead oncologists toward actionable interventions.
Judges for the final competition included Donna Harris and Evan Burfield, cofounders of 1776; Amit Mukherjee, NEA; and Howard Tullman, 1871.
"Congratulations to HandUp, our category winners, and all of the companies that passionately pitched their innovative approaches to global challenges throughout the week," said Donna Harris, cofounder of 1776. "More than 7,000 people turned out to take part in outstanding panel discussions, community events, network at galas, and watch the pitch competitions—but it was truly the competitors from around the world that made the week special."
Evan Burfield, cofounder of 1776 added, "the competitors' commitment to solutions that will drive global change is inspiring and their camaraderie created an energy level in the city for the week that was hard to ignore. We are appreciative of community, and specifically our sponsors, that pulled together to make the week an incredible success."
Leading up to the Challenge Festival, the 1776 team traveled to 16 cities around the world—from Tel Aviv, Israel, to New Delhi, India, to Sao Paulo, Brazil—to find the best companies changing typically slow-to-move industries such as health and education. Sixty-four winning startups from those 16 competitions competed to win the Challenge Cup championship title and $650,000 in prizes. More than 7,000 attendees participated in panels, keynotes, competitions, galas and parties throughout the week.
The Challenge Festival ran from May 9th to May 17th, with the headline event, the Challenge Cup Global Finals, taking place the afternoon of May 17th at the U.S. Institute for Peace. Challenge Cup Global Partners included: U.S. Chamber of Commerce, MedStar Health, Pearson, District of Columbia, TechCocktail, iStrategyLabs, Microsoft, CEA, American Airlines, The Aspen Institute and Booz Allen Hamilton.
Daily recaps from the 2014 Challenge Festival panels and competitions can be found here: http://challengecup.1776dc.com/news/
About 1776
1776 is a platform to reinvent America by connecting the hottest Start Ups from around the world with the assets of the most powerful city on Earth. In the heart of Washington, D.C., just a few blocks from the White House, 1776 is where startups tackling major national challenges in education, energy, health care, government, and all other highly regulated industries can engage to build the future of our economy. For more information, visit http://1776dc.com or follow at @1776dc.