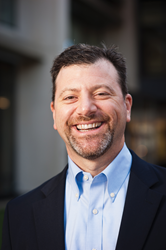 We (Malcovery) are honored to be a Red Herring Top 100 North American Winner
Pittsburgh, PA., and Monterey, CA. (PRWEB) May 20, 2014
Malcovery Security announced today it has been selected as a 2014 Red Herring Top 100 North America winner, a prestigious list honoring the year's most promising private technology ventures from North America. Red Herring annually recognizes leading private companies from the Americas, celebrating these startups' innovations and technologies across their respective industries.
Red Herring selects 100 award winners from among the approximately 3,000 tech startups financed each year in the US and Canada. Since 1996, Red Herring has kept tabs on these up-and-comers. Red Herring editors were among the first to recognize that companies such as Facebook, Twitter, Google, Yahoo, Skype, Salesforce.com, YouTube, Marin Software, Palo Alto Networks and eBay would change the way we live and work.
"In 2014, selecting the top 100 achievers was by no means a small feat," said Alex Vieux, publisher and CEO of Red Herring. "In fact, we had the toughest time in years because so many entrepreneurs had crossed significant milestones so early. But after much thought, rigorous contemplation and discussion, we narrowed our list down from hundreds of candidates from across North America to the top 100 winners. We believe Malcovery embodies the vision, drive and innovation that define a successful entrepreneurial venture. Malcovery should be proud of its accomplishment, as the competition was very strong."
Red Herring's editorial staff evaluated companies on both quantitative and qualitative criteria, such as financial performance, technological innovation and intellectual property, management quality, business model, customer footprint and market penetration. This assessment of potential is complemented by a review of the track record and standing of startups relative to their sector peers, allowing Red Herring to see past the "buzz" and make the list a valuable instrument of discovery and advocacy for the most promising new business models in North America.
"We are honored to be a Red Herring Top 100 North American Winner," said Greg Coticchia, co-founder & CEO of Malcovery. "This recognition underscores the strength of our patented technology for email-based threat intelligence and the value it delivers to our Fortune 500 customers in protecting their networks and brands."
Malcovery has quickly gained commercial success with many Fortune 500 enterprise customers such as eBay, Facebook, IBM, Citi, LinkedIn, Assurant, and Visa. The company was launched in early 2013 based on research in cyber forensics conducted at the Center for Information Assurance and Joint Forensics Research (CIA|JFR) at the University of Alabama at Birmingham (UAB), which has been licensed exclusively to Malcovery on a worldwide basis. Learn more about email-based threats and what you can do about them at: http://info.malcovery.com.
About Malcovery® Security
Malcovery Security protects networks and brands against email-based attacks. It is the leading provider of actionable cyber security intelligence and forensic analysis about email-based threats (phishing, spam and malware).
Delivered as a suite of subscription services, the company's patented and patent-pending technology provides the ability to identify the root sources of cybercrime attacks (servers, perpetrators, locations, etc.), delivering rich actionable intelligence information about cross-brand attacks and targeted attacks, as well as advanced notification of emerging email-based threats.
Unlike services that serve only as a reactive response to these attacks today--services that simply address the symptoms but cannot provide the intelligence to actually stop the cybercriminal and their activities--Malcovery Security's solutions provide the unique intelligence required to respond effectively to attacks on customers' brands, to disrupt email-based threats on an organization.
Malcovery Security has offices in Pittsburgh, PA and Birmingham, AL. For more information, please visit http://www.malcovery.com or connect with Malcovery on Facebook (facebook.com/malcovery), Twitter (@malcovery), and LinkedIn (http://www.linkedin.com/company/malcovery-security).
Editor's Note: Malcovery® is a registered trademark. 'Identify the Source. Stop the Threat.' TM is a trademark of Malcovery Security, LLC. All other trademarks mentioned herein are the protected properties of their respective owners.