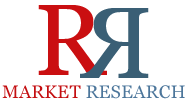 Additional opportunities will present themselves should production from plays with considerable potential like the Monterey and Wolfcamp become commercially viable over the next 10 years
Dallas, TX (PRWEB) May 20, 2014
US demand for products and services used in the development of shale gas and tight oil reservoirs is forecast to surpass $90 billion in 2017. The rapid growth in production from these unconventional resources continues to have a ripple effect throughout the US economy. After years of declines, US crude oil production is rising again and abundant low cost natural gas resources are rejuvenating the US manufacturing sector. This will provide opportunities for oilfield service companies across the board and will continue to require large amounts of chemicals, proppants, and essential equipment such as drill bits, tubular goods, and well logging equipment. Complete report is available at http://www.rnrmarketresearch.com/shale-gas-tight-oil-products-services-to-2017-market-report.html.
Demand for products will be driven not only by overall levels of industry activity but also by increasing well depths and continued efforts to maximize well output and heighten drilling and completion efficiency. The continued usage of high volume hydraulic fracturing will require significant amounts of fracturing fluids and proppants as well as pressure pumping services. As plays enter the development stage, operators will work to optimize their process designs, which will lead to continuing changes in the types of proppants and fluids used. For example, in recent years gelled fluids lost ground to slickwater formulations but now operators are moving away from slickwater in some areas to hybrid fluids or other products that improve well output while minimizing environmental impact. Furthermore, many operators have begun using proprietary water based drilling muds that mimic the performance of oil and synthetic based muds, but at less risk to the environment.
A significant amount of this new unconventional resource development is occurring in areas that were not traditional hotbeds of oil and gas activity. In some cases this resulted in a backlog of wells that needed completion due to a lack of available infrastructure or shortages in completion crews. However, it has also increased regional demand for a number of products used in well drilling and completion and prompted the opening of new regional manufacturing facilities to make these products. Request a Sample for Shale Gas & Tight Oil: Products & Services to 2017 market research report at http://www.rnrmarketresearch.com/contacts/request-sample?rname=153944 .
As some of these shale gas and tight oil plays begin to reach maturity over the next decade, average per well output will fall as the number of new wells is unable to offset the production declines in legacy wells. This should spur healthy demand for production and workover services but also will prompt continued drilling of new wells to support output. Additional opportunities will present themselves should production from plays with considerable potential like the Monterey and Wolfcamp become commercially viable over the next 10 years.
Company Profiles in Sample for Shale Gas & Tight Oil: Products & Services to 2017 market research report include Air Products and Chemicals Incorporated, Aker Solutions ASA, Aker Well Service AS, Akzo Nobel NV, Albemarle Corporation, Ashland Incorporated, Atlas Resin Proppants, Baker Hughes Incorporated, BASF SE, BICO Drilling Tools, Canrig Drilling Technology, Champion Technologies, Chevron Phillips Chemical Company LLC, Clariant International Limited, Complete Production Services, Drilling Specialties, Ecolab Incorporated, Ensign Energy Services Incorporated, EPCO Carbon Dioxide Products, Fairmount Minerals Limited, Fiberspar, Halliburton Company, Helmerich & Payne Incorporated, Key Energy Services Incorporated, M-I SWACO, Multi-Chem Group, Newco Valves, Nomac Drilling, OFS International, Performance Technologies, Praxair Incorporated, Precision Drilling Corporation, Preferred Sands LLC, Pumpco Energy Services, Santrol, Schoeller-Bleckmann Oilfield Equipment AG, SCR-Sibelco NV, Smith Bits, Sperry Drilling Services, Superior Wells Services, TerraVici Drilling Solutions, TMK IPSCO, Unimin, Universal Pressure Pumping, Vallourec SA, VAM Drilling France and Winn Bay Sand. Order a copy of this report at http://www.rnrmarketresearch.com/contacts/purchase?rname=153944.
Oil and Gas Pipelines Industry Outlook in South and Central America, 2014 – Details of Operating and Planned Crude Oil, Petroleum Products and Natural Gas Pipelines is a 115 pages report published in May 2014 and providing information on the top companies in the sector including business description, strategic analysis. Key companies covered are Transportadora de Gas del Sur S.A., Ecopetrol S.A. and Petroleos de Venezuela S.A. Complete report is available at http://www.rnrmarketresearch.com/oil-and-gas-pipelines-industry-outlook-in-south-and-central-america-2014-details-of-operating-and-planned-crude-oil-petroleum-products-and-natural-gas-pipelines-market-report.html.
Oil & Gas Pipeline Outlook APAC – New Pipeline Construction Concentrated on Natural Gas is a 69 pages report published in March 2014 providing analysis of the pipeline industry in China, India, Australia and the rest of Asia-Pacific by pipeline type, updates on major, planned, oil, natural gas, and product pipelines in Asia-Pacific and a comparison of the key pipeline operators for both active and planned pipelines. Complete report is available at http://www.rnrmarketresearch.com/oil-gas-pipeline-outlook-apac-new-pipeline-construction-concentrated-on-natural-gas-market-report.html.
About Us:
RnRMarketResearch.com is an online database of market research reports on 5000+ micro markets. Explore more reports on the oil and gas markets at http://www.rnrmarketresearch.com/reports/energy-power/energy/petroleum-energy/oil-gas-petroleum-energy-energy-energy-power.