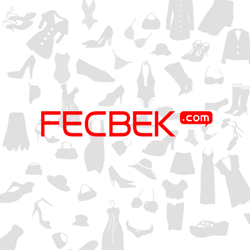 (PRWEB) May 20, 2014
Recently, Fecbek.com has introduced its new bags for women worldwide. The new handbags from Fecbek.com are entirely made with high quality materials, and feature hand stitching. Moreover, all these products are absolutely free of animal-based materials like leather, fur, wool and more.
According to the top designer at Fecbek.com, the new collection of women's handbags includes many styles, like envelope bags, mini handbags and academy backpacks. They are specially designed for the international market. Fecbek.com helps improve the quality of women's life by offering innovative products at low prices. The business is ready to expand its market share in the near future.
Now, all of the new handbags are available at low rates. Take a popular shoulder bag for example (named as "Large Capacity Waterproof Nylon Casual Travel Shoulder Bag For Women", item code: BASBW011994-MBL-833891): it was previously priced at $113, while it is now provided at a new rate of $38.
"We are happy to introduce our new designer handbags for women worldwide. Those who want to buy cheap and trendy handbags can visit our online store now; anyone who places an order above $350 can enjoy a special discount before June 15," the development manager for the company says.
Fecbek.com has been totally devoted to designing and manufacturing all kinds of fashion bags. Its staff is passionate about developing feminine and innovative designs for every woman.
About Fecbek.com
Fecbek.com is a leading online retail and wholesale store specializing in selling clothing, shoes, bags, wedding and occasion dresses, Cosplay, costumes and beauty products. With a wide selection of products at a low price, the company has been universally recognized for honesty, high efficiency and thoughtful services; it has built a long-term relationship with many customers. More details on its website at http://www.fecbek.com/