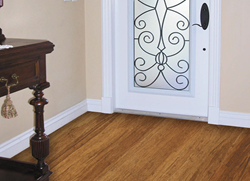 (PRWEB) May 20, 2014
Recently, BambooIndustry.com, a famous bamboo flooring company in the global market, has announced its new collection of bamboo poles for new and old clients. According to the company's marketing specialist, all these brand new items are made of natural materials. Furthermore, they are now provided at discounted rates, up to 30% off.
"We are happy to release our new range of bamboo poles. We want to help worldwide clients to get more natural bamboo products. Our bamboo poles available in several different diameters. Each of them is kiln dried. They can be used as an eco-friendly alternative for furniture, indoor/outdoor projects and home decor. Now, all people can get a discounted price when shopping on our website. The promotion is a great opportunity for those who are in need of high quality bamboo poles," the company's chief executive officer says.
BambooIndustry.com has extensive experience in the bamboo industry. The company's top designers have a good knowledge of clients' needs. It is selling over 100 kinds of bamboo products on its website, including floorings, panels, bamboo decking, bamboo plywood and so on.
In addition, the company has promised to offer top quality products only. All its newly released bamboo poles are offered with discounted shipping costs.
About BambooIndustry.com
BambooIndustry.com is a website that belongs to BothBest Bamboo Flooring Co. Ltd., a professional supplier and exporter of bamboo products. Certified by both ISO9001:2008 and ISO14001:2004, the company has 8 years of experience in the manufacturing and wholesale of bamboo flooring products. It strives to bring its customers the latest styles and innovations of bamboo flooring, bamboo paneling, bamboo plywoods, bamboo furniture, and other bamboo products.
More information can be found at http://www.bambooindustry.com/products/bamboo-fence/bamboo-pole.html.