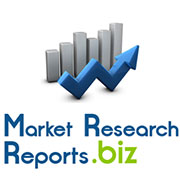 Wireless Sensor Networks (WSN) 2014-2024
(PRWEB) May 20, 2014
Research has found that the WSN market will grow to $1.8 billion by 2024. These figures refer to WSN defined as wireless mesh networks, i.e. self-healing and self-organising. Wireless Sensor Networks will eventually enable the automatic monitoring of forest fires, avalanches, hurricanes, failure of country wide utility equipment, traffic, hospitals and much more over wide areas, something previously impossible. It has started already with more humble killer applications such as automating meter readings in buildings, and manufacture and process control.
Browse Full Report with Toc: http://www.marketresearchreports.biz/analysis-details/wireless-sensor-networks-wsn-2014-2024-forecasts-technologies-players.
The WSN business is set to become a multibillion dollar activity but only if there is major progress with standards and technology. This techno-marketing report scopes manufacturers and developers and looks closely at the impediments to rollout and how to overcome them. For example, today's power sources often stand in way of the desired 20 year life so the report looks closely at how energy harvesting can help and profiles the relevant power source manufacturers. Ten year WSN forecasts are made based on the very latest information.
Standards
This new report draws lessons from many successful installations in the last year. It looks at the complex standards scene with particular focus on WirelessHART that is the key to applications in the process industries in the short and medium term and it shows how the alternative ISA 11.11a has some way to go but may prove useful over a wider field of application and eventually subsume WirelessHART. It examines recent successes of the various backers of ZigBee-related solutions, who is behind the alternatives and how they see the future.
To Download Full Report with Toc:
http://www.marketresearchreports.biz/sample/sample/191463
Table of Contents
1. EXECUTIVE SUMMARY AND CONCLUSIONS
1.1. Replacing wired sensor systems
1.2. What is a mesh network?
1.3. The basic mesh network
1.4. IDTechEx forecasts
1.5. Node price trends.
1.6. IDTechEx forecast for 2034
2. INTRODUCTION
2.1. Active vs passive RFID
2.2. Three generations of active RFID
2.3. Second Generation is RTLS
2.4. Third Generation is WSN
2.4.1. Managing chaos and imperfection
2.4.2. The whole is much greater than the parts
2.4.3. Achilles heel - power
2.4.4. View from UCLA
To Read More Reports With Toc: http://www.marketresearchreports.biz/analysis/191463
3. PHYSICAL STRUCTURE, SOFTWARE AND PROTOCOLS
3.1. Physical network structure
3.2. Power management
3.2.1. Power Management of mesh networks
3.3. Operating systems and signalling protocols
3.3.1. Standards still a problem
3.3.2. WSN as part of overall physical layer standards
3.3.3. Why not use ZigBee IEEE 802.15.4?
4. ACTUAL AND POTENTIAL WSN APPLICATIONS
4.1. General
4.2. Precursors of WSN
4.3. Intelligent buildings
4.3.1. WSN in buildings
4.3.2. Self-Powered Wireless Keycard Switch Unlocks Hotel Energy Savings
4.4. Military and Homeland Security
4.5. Oil and gas
5. EXAMPLES OF DEVELOPERS AND THEIR PROJECTS
5.1. Geographical distribution of WSN practitioners and users
5.2. Profiles of 142 WSN suppliers and developers
5.3. Ambient Systems
5.3.1. Introduction
5.3.2. How Ambient Product Series 3000 works
5.3.3. The power of local intelligence: Dynamic Event Reporting
5.3.4. How SmartPoints communicate with the Ambient wireless infrastructure
Latest Reports:
Software Defined Networking (SDN) Solutions, Market Opportunities And Forecast 2014 - 2019
Browse Full Report with Toc: http://www.marketresearchreports.biz/analysis-details/software-defined-networking-sdn-solutions-market-opportunities-and-forecast-2014-2019.
Software Defined Networking (SDN) is a technology and architectural approach that is continuing to form and mature. The development of SDN has largely spawned from the need to separate Control and Data planes as a means of optimizing networks via software control and reduced dependency on specific hardware configurations and vendors.
A major goal of SDN is to both simplify and consolidate network functions, replacing specialized hardware with commodity switches, servers, etc. It enables vertical integration with application control over the network through SDN APIs. SDN solutions currently depend on the use of the OpenFlow protocol, which structures communication between the Control and Data planes of supported network devices via Southbound APIs and related protocols and communications.
This research evaluates the business drivers for SDN, its relationship to virtualization, specific market opportunities, leading vendors and solutions, issues involved in implementing SDN, and the market outlook and forecast for SDN for switching, controllers, and the software operation market. The report includes analysis of important topics such as Northbound APIs and their role in development of software defined services by third parties. This report is a must read for anyone involved in architecture strategy, application development, network planning, operations, and anyone with a vested interest in the future of service delivery, virtualization, and cloud-based market opportunities.
To Download Full Report with Toc:
http://www.marketresearchreports.biz/sample/sample/198300
Network Infrastructure Virtualization: Transforming Telecommunications and Managed Services
Target Audience:
Network operators
SDN solution providers
Cloud-based service providers
Virtualization solution providers
Network infrastructure providers
OSS/BSS and optimization companies
Companies in Report:
Alcatel-Lucent
Amazon Web Services
Arista Networks
AT&T
Avaya
Big Switch Networks
Brocade
Cariden
Ciena
Cisco
Wireless Power Transmission For Consumer Electronics And Electric Vehicles 2014 - 2024
Browse Full Report with Toc: http://www.marketresearchreports.biz/analysis-details/wireless-power-transmission-for-consumer-electronics-and-electric-vehicles-2014-2024.
Over the next decade, the most vibrant Wireless Power Transmission (WPT) markets will involve the contactless charging of portable and mobile equipment, in particular consumer electronics and electric vehicles and this is the focus of this report. These two aspects go together because the technology is similar, some proposed standards overlap and some suppliers seek to serve both markets.
Later, this will lead to contactless power for a high proportion of static consumer, industrial and military electronics. For now, it primarily concerns wireless charging of lithium-ion batteries in portable consumer electronics and in land, water and airborne electric vehicles, particularly cars, both hybrid and pure electric. These travel considerable distances and ready availability of standard, convenient ie contactless, charging capability is key to their widespread adoption. To the user of consumer electronics, this is particularly driven by the ever greater functionality and longer hours of use of mobile phones calling for frequent charging, given that the batteries are not improving fast enough.
To Download Full Report with TOc:
http://www.marketresearchreports.biz/sample/sample/190020
Consumer electronics has a very powerful driver towards contactless charging in the form of the extreme inconvenience of the proliferation of electrically charged products each with an incompatible charging power supply, three to four billion units being made every year - a potential market for wireless charging pairs of up to ten billion dollars yearly, given market growth and an allied market of wireless power to electronic and electric consumer products that do not need charging. Similarly, there is a large unmet demand for wireless charging of vehicles, so the driver avoids the inconvenience, dirtiness and danger of having to get out of the vehicle to plug in something during bad weather or dangerous neighbourhoods. Many prefer not to handle heavy electrical equipment
About Us
Marketresearchreports.biz (http://www.marketresearchreports.biz/) is the most comprehensive collection of market research reports. Marketresearchreports.biz services are especially designed to save time and money of our clients. We are a one stop solution for all your research needs, our main offerings are syndicated research reports, custom research, subscription access and consulting services. We serve all sizes and types of companies spanning across various industries.