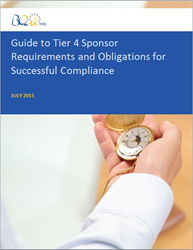 London , UK (PRWEB UK) 21 May 2014
A recent report by The Higher Education Funding Council of England (HEFCE) looks into the changes in Higher Education affecting students, courses and universities and colleges.
Overall the report aims to provide an overview of recent shifts and trends in order to build a picture of higher education in England in 2014.
The report find that there is an increase in the full-time entrants at undergraduate level, and looks further into the decline in part time courses at both undergraduate and postgraduate levels. There is a slowdown in international student entrants, which is more pronounced at postgraduate level. Most of the declines are attributed to economic and policy changes.
Some key findings from the report from student entry and financial health are detailed below:
Entry to undergraduate education

There is an increase of 8% in the number of students entering full-time undergraduate courses in 2013-14 which is 27,000 more than in 2012-13.
There is a 22% decline in the numbers of entrants to full-time modern foreign language first degrees between 2010-11 and 2012-13. However interest in subjects like science, technology, engineering and mathematics continues to grow.
A 60% dip in numbers of entrants to full-time undergraduate courses in 2012-13 were from students following undergraduate courses other than first degree course (foundation degrees, certificates and diplomas of higher education, HNDs and HNCs, and study for institutional credit).
The number of part-time undergraduate entrants fell by 93,000 between 2010-11 and 2012-13.
The slowdown in the growth of international full-time undergraduate entrants experienced in 2012-13 continues in 2013-14.
About a quarter of all full-time undergraduate international entrants in 2012-13 joined courses after the usual first year start point.
The number of UK and other EU students starting full-time postgraduate taught courses has risen in 2013-14, following a decline in the previous year.
There were 23,000 fewer part-time postgraduate entrants in 2012-13 compared to 2010-11. Of these, 84% were studying education and related subjects.
Non-UK entrants to postgraduate taught provision are concentrated in postgraduate taught masters courses and are mostly studying full-time.
There is an almost equal proportion of UK and Chinese students in full-time postgraduate taught masters programmes.
Analysis of data on higher education part-time enrolments in England and other OECD countries, suggest that changes in part-time education are connected to a mix of economic and policy factors that have played out differently in different countries.
The financial health of higher education institutions
The overall financial health of higher education institutions in England is good. However, projected performance in the higher education sector in 2013-14 is not as strong as actual performance in the last three years.
The income generated through tuition fees from international (non-EU) students in 2012-13 came to £3 billion, which represented around 30 per cent of all tuition fee and education contract income reported by English institutions in 2012-13.
The sector is planning to invest over £3.3 billion in infrastructure projects per year during the next three years.
This is an increase of 30 per cent compared with the average over 2010-11 to 2012-13, indicating a good level of confidence to invest.
The drop in international student entrants can affect institutes negatively as this can result in a revenue loss for the institute.
Monitoring student attendance is vital for student retention and for UKBA Tier 4 compliance. Losing Tier 4 licence can result in difficulties with recruitment and retention as we highlighted in our previous blog post.
Learn more about Tier 4 licensing by accessing the BQuSAMS "Guide to Tier 4 Sponsor Requirements and Obligations".