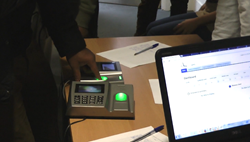 London, UK (PRWEB UK) 22 May 2014
Recent assessment of London Metropolitan University by its accountancy firm revealed that unless it takes action "very soon" to arrest a "pattern of decline" it will be "extremely vulnerable within two years". London Met initially lost its Tier 4 license in August 2012, and though it regained it in April 2013 the University is facing issues with financial, recruitment and student satisfaction problems. The institute had announced its plans to deal with its the issues earlier in April 2014 through their MET2020 project.
MET2020, according to a paper submitted to the academic board in February 2014 by the deputy vice-chancellor Peter McCaffery, "is about confronting the reality that we are under-performing as an institution."
The situation at London Metropolitan University shows the clear risks of losing the Tier 4 licence which can results in bad publicity as well as lost revenue in the long run. Perceptions of any institution can be harmed when regulatory practices are not seen through.
Most international students and their guardians will often look for recognition and licensing with the UKBA before applying. They would also look to recommendations and achievements from students currently studying in the UK. The risks of losing Tier 4 license therefore is riskier than recognised before.
Difficulties in recruitment and retention result in substantial loss of revenue for institutes. Retaining just 100 students who would have dropped out will add almost £1m per annum to income. This can be a big financial relief to institutes. In our related blog posts we have looked at ways of improving student retention.
Furthermore a good Student Attendance Management System (SAMS) will produce accurate data to evidence the engagement and progress made by their students and enable tailored reporting and immediate communication with students to resolve any issues that might be arising.
The data should alert staff to potential problems at the time they arise so that an effective and timely intervention can be made to provide the necessary support and encouragement needed for the student to stay on their course.
An effective Student Attendance Management System can deliver 4 key benefits for educational institutions:
1. Improved Student Experience by identifying 'at-risk' students in a timely manner
2. Increased revenues through improved student retention
3. Lower administrative costs
4. Tier 4 Licence compliance
BQuSAMS are happy to discuss individual organisational needs and to match a system to help reduce the likelihood of student dropouts, and to increase engagement. Visit here to learn more about BQuSAMS or to get in touch.