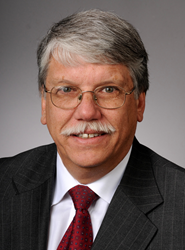 CitiusTech will provide a scalable, flexible analytics platform to draw insights from data and more efficiently allocate care management,.
Raleigh, North Carolina (PRWEB) May 20, 2014
CitiusTech, Inc., a leading provider of healthcare technology solutions, has entered into a partnership with Community Care of North Carolina. Under the partnership, CitiusTech's BI-Clinical platform for healthcare business intelligence (BI) and analytics will be leveraged to support community-based care provided in the Community Care program.
"Over the past decade CCNC has continued to refine its ability to improve the cost-effectiveness of care provided to our most vulnerable citizens," says L. Allen Dobson, Jr., MD, president and CEO of CCNC, Inc. "BI-Clinical will provide a scalable and flexible analytics platform to draw insights from data and efficiently allocate care management efforts. This new capability combined with our knowledge and applications will move us closer to the ultimate aim of improving the quality and cost-effectiveness of care delivered to Medicaid beneficiaries across North Carolina."
CitiusTech's BI-Clinical platform provides extensive pre-packaged and customizable healthcare content including out-of-box apps for advanced analytics. BI-Clinical offers powerful analytics through integrated clinical, medical claims and pharmacy data that will help CCNC develop measure sets quickly and efficiently.
"We are excited to be working with CCNC," says Bimal R. Naik, Chief Client Officer of CitiusTech. "Our partnership with CCNC will help North Carolina's care delivery networks and healthcare organizations achieve their primary goal of providing more targeted and cost-effective care."
CCNC plays a key role in delivering physician-driven, patient-centered care, supporting more than 5,000 North Carolina providers and serving more than 1.4 million patients across the state.
About Community Care of North Carolina, Inc.
Through community-based, public-private partnerships, CCNC provides population management and supports "medical homes" for 1.4 million Medicaid beneficiaries, individuals eligible for both Medicare and Medicaid, privately-insured employees and uninsured people. CCNC, Inc. is working to bring the benefits of population management and medical homes to other states and populations while expanding resources available to the organization in pursuit of its charitable mission.
About CitiusTech
CitiusTech is a specialist provider of healthcare technology services and solutions to healthcare IT vendors, providers, ACOs, health plans and life sciences companies. CitiusTech offers a wide range of healthcare technology services including healthcare software development, healthcare interoperability, Meaningful Use compliance, BI / analytics, care management and consumer health. CitiusTech's BI-Clinical platform is a leader in healthcare BI and analytics, and is deployed at thousands of provider locations worldwide. With strong healthcare domain expertise across technologies, applications and standards, CitiusTech delivers best-in-class solutions with an unmatched cost advantage to global healthcare clients. For more information, visit http://www.citiustech.com