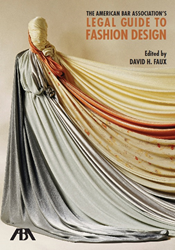 By not treating your intellectual property as a precious asset, you're confusing consumers, losing revenue, and unnecessarily spinning your wheels.
Denver, CO (PRWEB) May 21, 2014
On July 18, 2014, Dave Faux of the Law Office of David H. Faux, P.C. will give a talk called, "Destroying Goodwill: 4 Common Trademark Mistakes." This talk covers the importance of trademark and reviews the basics of creating, registering, and protecting this part of your intellectual property. "Too often, new clients bring me an intellectual property portfolio that is a mess," says Faux. Among the problems he sights are choosing trademarks that are either generic or descriptive, trusting automated websites to register marks accurately, or simply establishing a mark without protecting it.
"Your intellectual property represents as much as 80% of the value of your business," Faux continues. "By not treating it as a precious asset, you're confusing consumers, losing revenue, and unnecessarily spinning your wheels."
In September, 2013, Dave Faux released "The American Bar Association's Legal Guide to Fashion Design." Published by the ABA, Faux edited the entire volume and personally authored the chapters on copyright and trademark creation. The book has received praise from, among others, such fashion industry luminaries as designer Nanette Lepore, Steven Kolb (CEO of the Council of Fashion Designers of America), Simon Collins (Dean of the School of Fashion, Parsons The New School for Design), and Daniella Vitale (Chief Operating Officer and Senior Executive Vice President of Barneys New York).
For more information or to reserve a spot at "Destroying Goodwill," send an email to trademark(at)dhf-law(dot)net.
Dave Faux will also give several talks to authors on behalf of the Dramatists Guild of America, Inc. "These talks are from a larger cycle of lectures applicable to artists in general," says Faux, "and authors in particular." The first lecture in the cycle is entitled, "Author as a CEO," which describes how artists should maintain their intellectual property portfolio, particularly their copyrights. The second lecture is called, "The Better Part of Valor: An Author's Bill of Rights." This lecture instructs on the foundations of leverage for any artist in any negotiation, using theater industry illustrations. The third lecture is "The Puppy Clause: Intermediate Negotiations," and reviews a method for evaluating any license agreement for fairness and benefit from an artist's perspective.
For more information about the lectures and other events sponsored by the Dramatists Guild, please visit http://www.dramatistsguild.com.
Faux makes a point of accepting invitations to such areas whenever possible, as the typical attorney in these states cannot make a living by specializing in intellectual property ("IP"). "Most creatives, from playwrights to fashion designers, struggle to find the right attorney," he says.
According to his experience in traveling to different parts of the country every year, people often have their copyrights and trademarks done by the same attorney who handled a commercial lease or a divorce settlement. If lucky, they may have an attorney adept at intellectual property, but in a different industry, such as pharmaceutical companies. In this respect, Faux advocates for using any lawyer rather than no lawyer. "Registering, protecting, and licensing your IP can be very sophisticated. And since most IP is based in federal law, creatives should definitely investigate hiring someone in a major city with a focus in IP. But if that's not possible, go local. There are plenty of competent lawyers who understand how to be diligent with any of their clients' matters."