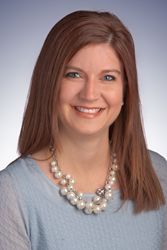 Centennial, Colorado (PRWEB) May 20, 2014
Jones/NCTI gains deep expertise in learning and development, strategic planning and new product innovation with the appointment of Stacey Slaughter as CEO and Wayne Applehans as President and Chief Product Officer. Glenn R. Jones becomes Executive Chairman of Jones/NCTI.
The learning and technology veterans will advance Jones/NCTI's performance solutions for the cable and broadband industry with new products and services to support the way broadband industry professionals learn today.
"The expectation for cable and broadband professionals to learn, retain, perform and learn again as it relates to rapidly emerging technologies puts a tremendous amount of pressure on CLOs and training professionals," said Glenn R. Jones, Jones/NCTI Executive Chairman. "As the trusted learning partner for MSOs, Jones/NCTI wants to provide the content, tools and delivery methods that exceed the tempo of these changes. Stacey and Wayne bring the expertise to create the right solutions for our MSO partners."
Currently, Slaughter serves as CFO and acting CEO of Jones/NCTI. She steps into the CEO position effective immediately, and will retain her CFO duties. She will grow the product and service offerings of Jones/NCTI aggressively and expand the company's relationships with industry leaders and vendors.
Slaughter brings deep knowledge of the learning and development industry, a broad background in strategic planning and strong ties to Jones/NCTI's cable and broadband partners gained during her 18-year career with Jones/NCTI and Jones International, Ltd. Before her appointment as CFO, she served as Controller of Jones International. She began her career in accounting at Jones International in 1996.
"Wayne and I look forward to working with our broadband industry partners to extend their in-house learning and development teams," said Stacey Slaughter, CEO of Jones/NCTI. "Jones/NCTI is working with our clients to provide adaptive learning architecture that aligns with their needs and provides the right tools and content to support their learning vision and better address their business challenges."
Applehans joins Jones/NCTI in a newly created role, President and Chief Product Officer. Applehans will draw from his diverse experience across product expansion, digital marketing and learning development to provide a robust integrated learning environment for technical support and leadership roles. He will focus on delivering Jones/NCTI's robust, self-paced learning content to end users anywhere, anytime and on any device.
Applehans joined Jones/NCTI following more than 20 years with Microsoft Corporation, JD Edwards (now Oracle) and Public Service Company of Colorado (now Xcel Energy). Most recently, he served as Vice President of Client Services and Product Delivery at LocationInsight, and as Director of Integrated Digital Marketing and Channel Sales Development for BlueModus.
As Executive Chairman of Jones/NCTI, Glenn Jones will continue his mission to fuse technology and education in support of lifelong learning.
About Jones/NCTI
Jones/NCTI, Inc. is a leading provider of technical training, consulting services and education in the cable and broadband industry. Founded in 1968, Jones/NCTI has provided training to more than 400,000 broadband professionals. Jones/NCTI provides both companies and individuals with information tools, customized blends of paper-based and online training courses that mirror industry trends, assessments of workforce competencies, a broadband-specific college degree program and pre-employment skills testing development. Visit http://www.jonesncti.com for additional information.