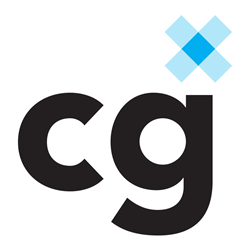 "Thank you! It was a true pleasure working with (The Canton Group) on the development of our new website. We could not be happier with the final product."– Lynn Heller, Vice President The Abell Foundation
(PRWEB) May 23, 2014
The Abell Foundation has launched a new website with the help of Baltimore based web and software development firm, The Canton Group. The Canton Group was selected by The Abell Foundation to develop a site that would convey the Foundation's mission as a progressive organization working to make a difference in quality of life in Baltimore City and Maryland. The Canton Group was successful delivering on this vision and launched a site with an engaging new design, coupled with the user friendly Drupal Content Management System. The new site serves as the new hub of the Foundation's digital communications as well as allowing for online grant applications and linkage to the Foundation's in-house Gifts database.
About The Abell Foundation:
The Abell Foundation is dedicated to the enhancement of the quality of life in Maryland, with a particular focus on Baltimore City. The Abell Foundation is the largest private foundation serving only Maryland. Its mission is to act as an agent of change, with special emphasis on education, workforce development, health and human services, community development, criminal justice and addictions, conservation and environment, and arts and culture. The Foundation's work has expanded from a focus on grant-making to include research and publications on policy issues, and direct investments in early stage companies that offer significant social and economic benefits.
Since it was founded in 1986, the Abell Foundation has contributed more than $263 million to the community. Its assets have increased from $113 million to more than $350 million.
About The Canton Group:
Consistently recognized as the leading web and software development firm in Baltimore, The Canton Group engineers custom digital solutions that match client's most critical business objectives. Whether it is by building mobile applications, engaging customers online or customizing software to streamlines critical business processes, The Canton Group has an award-winning team of cross-platform web architects and developers that create innovative solutions and enable organizations to adapt to the ever changing business landscape.