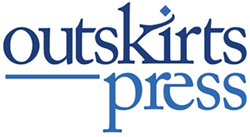 Outskirts Press, the fastest-growing full-service self-publishing and book marketing company today announced its top ten marketing tactics for April.
Denver, CO (PRWEB) May 20, 2014
These are the marketing products and tactics determined to be most popular by Outskirts Press authors for the month of April 2014, listed below in alphabetical order:

Amazon Extreme Package: This package includes a Kindle edition, participation in the Amazon Search Inside the Book and Amazon Cover Enhancement.
Amazon Kindle Submission Service: Creates availability on Amazon's Kindle ebook reading device. More formats on Amazon means more exposure on Amazon, and the Kindle is heavily promoted by Amazon.
Amazon Search Inside the Book: Amazon claims that books participating in this program enjoy "significant" sales improvement, on average, over books that do not.
Barnes & Noble NOOK Submission Service: Millions of books are available on Barnes & Noble's NOOK. If a book isn't one of them, it's missing out on tapping a very important, and growing, market of readers.
Custom Press Release: Have a professional press release writer compose an original, unique press release, submitted for review/approval, and then distributed to the news wire service.
iPad/iPhone Standard Edition with Outskirts Press Distribution: Allows self-publishing authors to enter the ebook marketplace at significantly lower upfront cost with a no-hassle, standard iBookstore retail price of $9.99. It's the simplest one-click solution for published authors to publish a book in Apple's iBookstore.
Personal Marketing Assistant: Need help developing a book marketing plan? Arranging book signings? Establishing/developing a author platform? Hire a Personal Marketing Assistant today!
PR Publicist Campaign: Take advantage of a publicist to handle the custom press release distribution with targeted distribution and a phone call follow-up. Imagine receiving the media leads personally and a clipping service for notification of any mention of the book on the Internet.
Readers Favorite Award Submission: Want to gain notoriety as a self-published author? The best way is to become an award-winning author. With the Readers Favorite Book Award Submission, it's a great opportunity to not only gain that notoriety but also receive additional free targeted book marketing services/promotion.
Writer's Digest Self-Published Award Submission: Now that so many books are published each year, customers look for "award-winning" books to spend their hard-earned dollars on. The only way to have an award-winning book is to enter contests, and this is one of the most prestigious.
Outskirts Press published authors who are interested in any of these (or many other available services) can find further details and ordering information at http://www.outskirtspress.com/marketing.
About Outskirts Press, Inc.
Outskirts Press offers high-quality, full-service self-publishing and book marketing services for writers and professionals who are seeking a cost-effective, fast, and flexible way to publish and distribute their books worldwide while retaining 100% of their rights, 100% of their profits, and 100% of the creative control. http://www.outskirtspress.com.
###
Outskirts Press, Inc., 10940 S. Parker Rd - 515, Parker, Colorado 80134
http://outskirtspress.com 1-888-OP-BOOKS