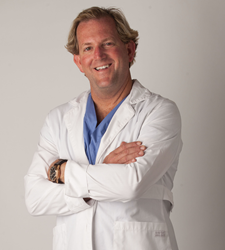 Children should play an active role in protecting their backs from progressive damage, providing them stronger backs as adults.
Palm Beach Gardens, Florida (PRWEB) May 22, 2014
Dr. Scott Katzman, an expert on spine conditions, urges a conscious effort be placed on educating children about proper back care and injury prevention. As adults, remnants of small injuries received to the spine during childhood can make necks and backs more vulnerable to problems later in life. Most injuries as a child are momentary and quickly forgotten. Simply put, children have extra cartilage and a better shock absorbent system. Even though a nice perk, children should have an understanding on the basics of back strain because they will innocently but unknowingly push the limits. Both the child and the parent may dismiss a small ache because the pain eventually subsides and does not return to remind them of the injury that took place. Activities like rough play with friends, landing on their tail end for a good laugh, and lifting their friends to prove they could get them off the ground may be a set up for injury; one that could create the susceptibility for damage to their small spines.
A child's body may not send out a red flag when they receive tiny stress fractures, strain on their discs, or are when they are placing pressure on the spine where it does not naturally belong but those small areas of injury can collectively leave an area open for the development or acceleration of a diagnostic condition. Common presentations by adults that can be related to collective wear and tear are problems involving pinched nerves, herniated discs, scar tissue or abnormal deposits that alter the natural structures of the spine. These conditions are usually associated with symptoms of pain and having to create adaptations and seek medical care for relief.
Dr. Katzman encourages parents to have an open discussion with their child that is focused on how important a healthy back is for their entire life. Children can play an active role in protecting their backs by avoiding lifting no more than 10% of their body weight without asking for adult assistance and to listen to their bodies and not their friends when it comes to rough housing, dares, and challenges. Parents also need to keep mindful of how heavy items such as backpacks are, give safe spine reminders often, make sure the sports they play creates an environment for back safety, and do not allow them to carry a younger sibling. Pediatricians are also a great resource for back health discussions and age-related back exams for children. Protecting the back from as many injuries as possible has been proven over and over again in radiological exams and spine clinics worldwide and prevention undoubtedly needs to start as early in childhood as possible.