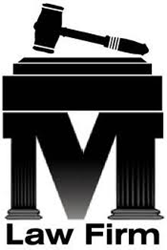 (PRWEB) May 22, 2014
A fatal accident involving a truck and a dirt bike rider has occurred, according to CBS News, (Dirt Biker Struck, Killed By Truck in East Harlem, May 6, 2014). Shamel Jefferson, 28, was riding his bike before 12:30 p.m on Tuesday when he was apparently fatally struck by a truck after he crashed into a car.
Mr. Jefferson had been driving a Yamaha dirt bike north on Third Avenue in the left lane when the driver of a gray Chrysler 300 started to make a left turn onto 105th St., the report states. Mr. Jefferson allegedly then tried to change lanes but struck the rear passenger side of the Chrysler. Mr. Jefferson fell into the adjacent lane where, police say, he was struck by a 2014 Freightlinter truck. Police reported that all the drivers remained at the scene and no arrests have been made while the investigation continues.
"This was a horrible tragedy and our hearts go out to the friends and families of Mr. Jefferson," said Adnan Munawar, Partner at Munawar & Andrews-Santillo LLP. "The accident as the police describe sounds dreadful and traumatic for everyone involved. We do not wish to disparage the victim here, but we are compelled to ask everyone reading about this accident to reconsider riding a motorbike through the city. You are in an incredibly vulnerable position when you do, and the consequences can be extreme, as you have no protection around you from other vehicles."
"In this case, the investigation is ensuing and we have to wait for the facts to come to light, but as the police described it, this sounds like a terrible accident. In this instance, there may have been nothing either driver could do to avoid harming this young man. Often in accidents, someone is at fault, and it is important for the victims to know what to do. Victims may not be in the state of mind to think about protecting their rights, but it is imperative to do so right away as the further away from the accident in time you get the harder it can be to piece things together and prove what happened. Hiring the right expert can give victims the peace of mind to know their claims are being handled properly so they can focus on recovery. And remember, you only ever pay a fee if you win, so calling an attorney right away only gives you more options.."
If you or a loved one has suffered an injury, medical condition, or worse, as a result of a motor vehicle accident in New York, you should contact a New York motor vehicle accident lawyer today to receive information about the your rights under the law and how to pursue claims for the compensation you deserve.
About Munawar & Andrews-Santillo, LLP
http://www.mlawfirm.com
Personal Injury Lawyers
Car Accident Lawyers
Munawar & Andrews-Santillo, LLP ("MLawfirm") is a Personal Injury Law Firm in New York City. Our team of highly qualified and skilled attorneys handles and represents clients in a wide range of legal areas including: Car/Auto Accidents, Bike Accidents, Truck Accidents, Construction Accidents, Workers Compensation, Medical Malpractice and No-Fault Collection/Litigation/Arbitration or Accidents. If you need legal help feel free to contact our attorneys. We are available 24 hours a day, 7 days a week, 365 days a year to our clients. Because Insurance companies have their attorneys, adjusters and representatives well trained to defend, delay and frustrate your right to recover full and adequate compensation and damages. One of our greatest strengths is that we are Trial Lawyers. That means we prepare client's case as if it is going to court and we use tireless effort to secure the best possible results for them. At Munawar & Andrews-Santillo LLP, a preeminent New York law firms, no case is too large or too small. Our attorneys treat all clients with the respect and dignity they deserve. Our law firm and attorneys work hard to deliver the very best results to all of our clients. Do you have a legal issue? Do not hesitate to call for free consultation at (212)-400-4000.
"Lawyer Advertising"
"Prior results do not guarantee a similar outcome."
"Content of the press release is not intended to provide legal or other advice or to create an attorney-client relationship."