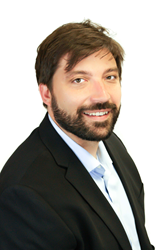 Brea, CA (PRWEB) May 21, 2014
SmartWatt Energy, one of the country's fastest growing turnkey design-build energy efficiency firms, has recently expanded their Integrated Solutions Group, with the addition of a Vice President to lead the group. Adam Raftery is responsible for overseeing the successful development, engineering and implementation of turnkey, integrated, design-build energy-efficiency projects throughout the United States. His group's work will be heavily focused on education projects with K-12 schools, colleges and universities throughout the country. The Integrated Solutions Group will also partner with SmartWatt's National Accounts Group to deliver integrated energy efficiency solutions for SmartWatt's growing national accounts client base, which includes various clients in the food processing and shipping industries.
With over a decade of experience in the energy efficiency industry, Adam was most recently a Project Director for a full-service design, build, operate and maintain firm, managing the overall delivery process of energy savings projects. While in that role, Adam led teams responsible for executing large-scale integrated solutions projects across many industries, including higher education, K-12, local municipalities, healthcare and hospitality. In addition, he has extensive experience performing engineering studies ranging from opportunity assessments to investment-grade audits. Adam earned his master's degree in Sustainable Energy Engineering from the University of Maryland and his bachelor's degree in Electrical Engineering from Bradley University.
ABOUT SMARTWATT ENERGY, INC.
SmartWatt Energy is a unique energy-efficiency firm. It provides turnkey solutions for utilities, commercial, industrial and institutional clients and also develops proprietary software that streamlines internal workflow processes and provides comprehensive program reporting. SmartWatt Energy's three divisions use cutting-edge technologies, design and processes to take on and solve their client's toughest sustainability challenges:

The Commercial, Industrial and Institutional Division works with end-use clients throughout the United States to design and install integrated energy-efficiency projects. Clients look to SmartWatt Energy to provide large-scale savings through turnkey energy auditing, engineering, project management and installation services.
The Utility Programs Division contracts directly with utilities to manage their commercial energy efficiency programs. SmartWatt Energy's vertically integrated program delivery platform ensures utility program success and client satisfaction, because all elements of the utility program are handled by a talented, integrated, cross-functional team.
The Software Development Division creates customized, proprietary software applications to increase efficiencies and provide added value to utilities and national accounts clients.
SmartWatt Energy has won two Inc. magazine "Hire Power" awards and has twice been named one of the "Fastest Growing Private Companies in the United States" on the magazine's annual 5000 list. For more information, visit http://www.smartwattinc.com.