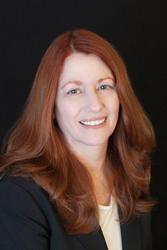 Customer service is the heart of our charity and we place tremendous value on the services we provide.
Turlock, CA (PRWEB) May 24, 2014
MedicAlert Foundation was awarded the 2014 CRM Excellence Award by Gartner and 1to1 Media at the Gartner Customer 360 Summit in Orlando. Honored for its customer service optimization project, known as PUMA (Phenomenal Undertaking at MedicAlert), the international charity was presented the Bronze award for the Customer Service Initiative award category. In addition to the award, Karen Lamoree, COO of MedicAlert Foundation and management lead of the PUMA project, presented MedicAlert Foundation's Case Study about the PUMA Project at the Customer 360 Summit.
The PUMA Project at MedicAlert Foundation enabled the organization to transform its customer experience. "We are honored to be receiving this award and recognition for our customer service efforts;" says Lamoree. "Customer service is the heart of our charity, and we place tremendous value on the services we provide." She adds that the world-famous charity, which provides medical ID products backed by a suite of live 24/7 services, achieved project success by transforming the attitudes and mindsets of its internal audiences through the enterprise-wide adoption of its CRM and technology project. "The PUMA Project has been hugely successful because of our staff and their ability to make dramatic changes to our customer service delivery; therefore, this award is shared among all members of our organization."
The CRM Excelled Awards were presented during the afternoon General Session at the Gartner Customer 360 Summit. "The 2014 winners demonstrate how, when organizations combine innovation and creativity with dedicated processes and enterprise-wide commitment, they realize tangible results around their customer experience efforts," said Mila D'Antonio, editor-in-chief of 1to1 Media. "This year's winners truly showcase how having thoughtful, collaborative customer experience strategies pay off."
All of the winners will be featured on http://www.1to1media.com/CRMexcellence and on the Gartner Customer 360 Summit website.
About MedicAlert Foundation
Established in 1956, the nonprofit charity MedicAlert Foundation pioneered the use of medical ID products and delivers the most dependable, responsive, and trusted Emergency Identification and Medical Information Network. MedicAlert provides the functionality of an e-health information exchange through an innovative combination of a unique patient identifier linked to a personal health record and a live 24/7 emergency response service. MedicAlert Foundation International medical ID products alert emergency personnel to a member's primary health conditions, medications or other critical information. In addition to its 24-hour emergency response service, MedicAlert Foundation International also provides family and caregiver notification so that members can be reunited with their loved ones. Visit http://www.medicalert.org for more information.
About Gartner Customer 360 Summit
The Gartner Customer 360 Summit is a comprehensive event offering the latest customer strategies and technologies, how those technologies affect your customer relationship initiatives, and what organizational and cultural changes must occur to meet your company's goals. Additional information is available at http://www.gartner.com/us/crm.
About Gartner
Gartner, Inc. is the world's leading information technology research and advisory company. Gartner delivers the technology-related insight necessary for its clients to make the right decisions, every day. From CIOs and senior IT leaders in corporations and government agencies, to business leaders in high-tech and telecom enterprises and professional services firms, to technology investors, Gartner is a valuable partner in more than 14,000 distinct organizations. Through the resources of Gartner Research, Gartner Executive Programs, Gartner Consulting and Gartner Events, Gartner works with every client to research, analyze and interpret the business of IT within the context of their individual role. Founded in 1979, Gartner is headquartered in Stamford, Connecticut, USA, and has 6,100 associates, including more than 1,460 research analysts and consultants, and clients in 85 countries. For more information, visit http://www.gartner.com.
About 1to1 Media
1to1® Media is THE online destination for customer strategy resources to help organizations optimize their customer experience and realize the greatest value from their customers. 1to1 Media provides resources including in-depth articles, infographics, blogs, webinars, and whitepapers that help senior executives to drive change and make customer-based initiatives the centerpiece of their strategies.
1to1 Media's Weekly Digest delivers best practices, trends, and articles that highlight customer-focused initiatives to drive bottom-line impact. 1to1 Media's annual awards programs, The Gartner & 1to1 Media CRM Excellence Awards and the 1to1 Media Customer Champions, highlight excellence among organizations and individuals that take a customer-centric approach to improving their business.
Backed by Peppers & Rogers Group, a global leader in customer strategy and relationship marketing, 1to1 Media combines thought leadership, field experience, and editorial expertise to deliver actionable content to its audience of more than 30,000 decision-makers.